HK revises down 2019 GDP forecast to negative territory as unrest bites
HONG KONG, Nov. 15 (Xinhua) -- The government of China's Hong Kong Special Administrative Region (HKSAR) on Friday cut its gross domestic product (GDP) forecast for 2019 to a negative 1.3 percent as local unrest took a heavy toll on the economy.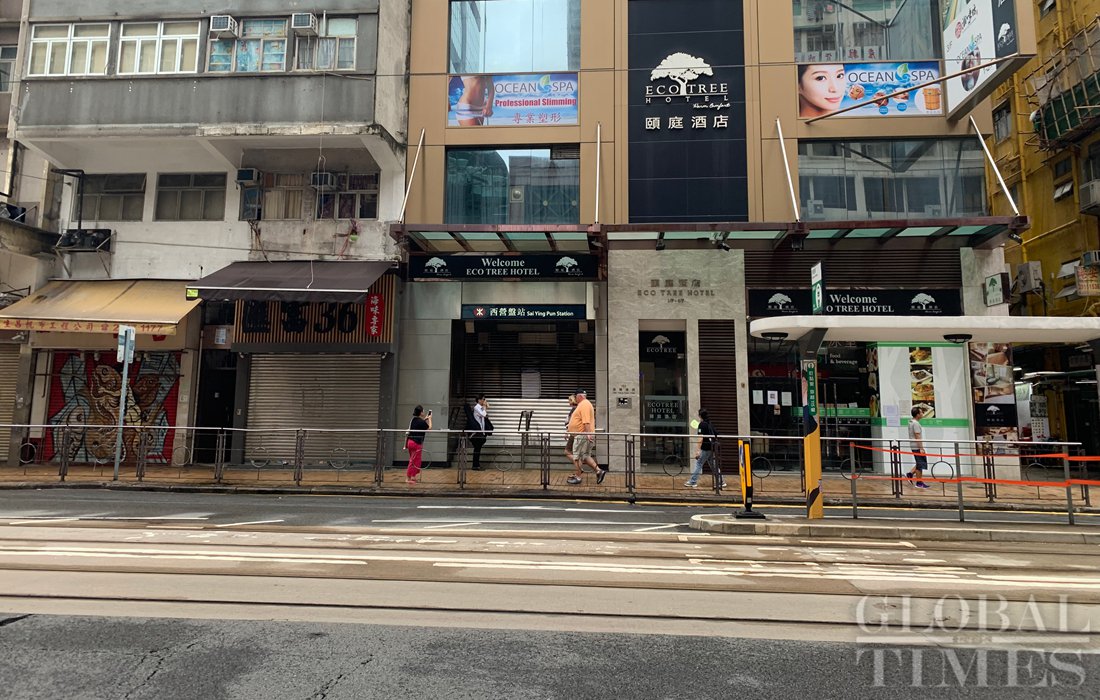 File photo: Global Times
This would be the region's first annual decline since 2009, sharply down from an estimate of 0 to 1 percent annual GDP growth announced in August, according to a government report released on Friday.
The reduction was made based on the latest revised third-quarter GDP growth figure, which came in unchanged from the advance estimate of a negative 2.9 percent, contracting sharply from a 0.4-percent growth in the second quarter.
Local social unrest and intensifying violence in the past few months have significantly discouraged local consumption demand and dampened economic sentiment, the report said, citing figures that exports of travel services, a pillar of the local economy, plunged by 32.2 percent year on year in the third quarter.
The report also noted persistent notable downward pressures on the macro-economy as the impacts of the local social incidents have yet to show signs of abating, predicting that consumption and investment demand will likely remain in the doldrums for the rest of the year.
"Ending violence and restoring calm are pivotal to the recovery of the economy," the HKSAR government said in the report.
On inflation, the government has revised up forecast of underlying consumer price inflation for 2019 to 3 percent from 2.7 percent in an August estimate, but saying modest global inflation and subdued economic conditions should help contain overall inflation in the rest of 2019.
The government pledged that it will continue to closely monitor the situation and introduce measures as necessary to support enterprises and safeguard jobs.