Emergency permit issued to aid ailing Singaporean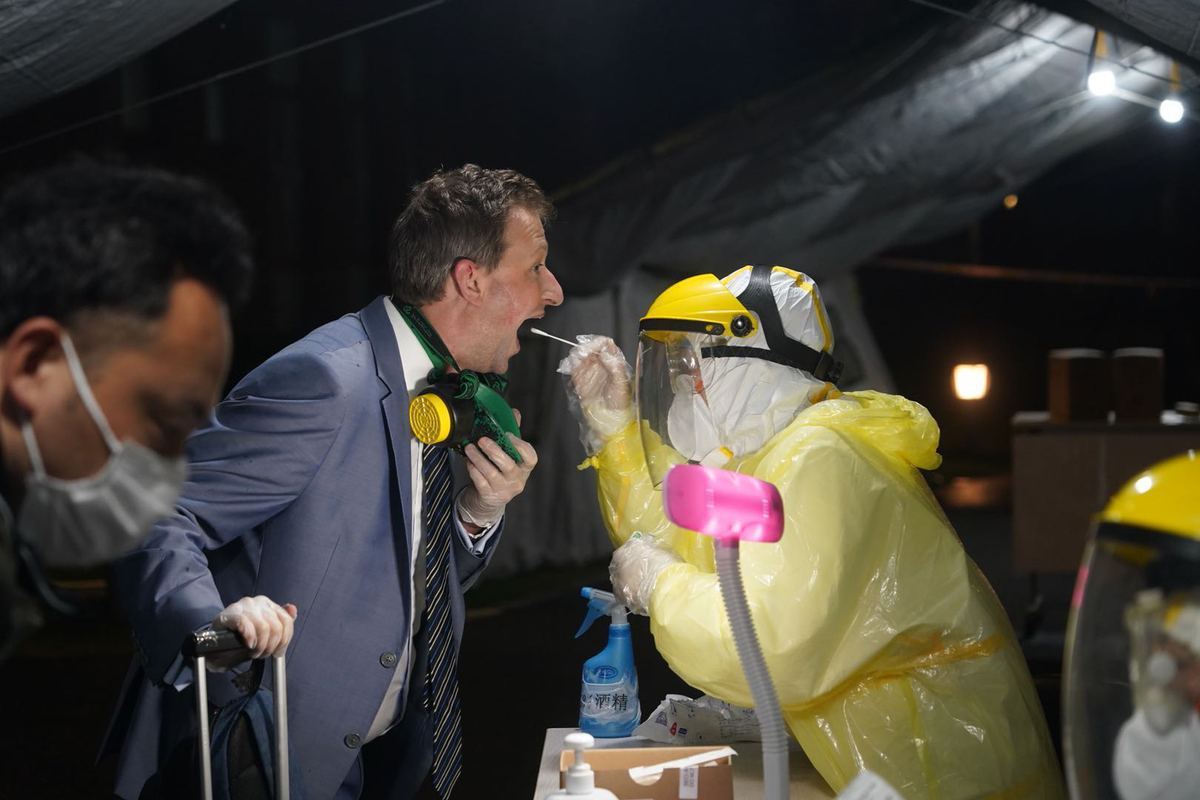 A foreigner receives a nucleic acid test at a temporary inspection point in Shanghai on March 21, 2020. (Photo: China Daily)
The Shanghai Yangshan Station of Immigration Inspection issued its first temporary emergency entry permit this year on Tuesday to ensure a crew member of an international shipping company received timely medical treatment, according to a news release from the station.
The temporary emergency entry permit with a validity of 15 days was issued to a Singaporean crew member with the Maersk Shipping Company who sustained a perianal abscess during the voyage, according to the news release.
The permit is also the first of its kind Shanghai has issued since China temporarily suspended the entry of foreigners with valid visas and residence permits on March 28 to curb the spread of COVID-19.
According to the inspection station, it received the entry application for emergency medical treatment on April 5.
The station soon contacted the relevant port units to formulate an enclosed rescue plan for the crew member and at the same time checked the voyage and travel path of the crews in advance to know their health and epidemic situation before the ship docked.
It was also confirmed that the Singaporean crew member tested negative for COVID-19.
The crew member was first diagnosed with perianal subcutaneous abscess at Beilun port in Ningbo, Zhejiang province, when the ship contacted the medical staff there for remote video diagnosis on April 3.
Though an abscess drainage was suggested for the man, he managed to continue sailing with the ship to Yangshan Port with some oral medication.
With the close cooperation of border inspection, shipowners and ports, the station sent police to conduct border inspection and clearance procedures at the ship's stairway.
An ambulance then sent the man directly to the Shanghai Sixth People's Hospital for isolation treatment, where he received a second test for COVID-19 to ensure he receives effective medical treatment.