Netizens shocked by high-profile corruption case in N.China's Inner Mongolia involving head of economic zone
Global Times
1614514745000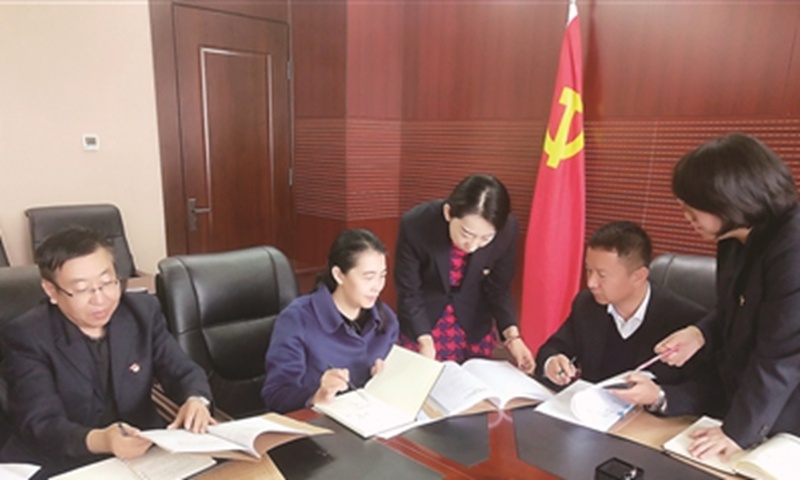 A high-profile anti-corruption case, seen as the "biggest corruption case in North China's Inner Mongolia Autonomous Region" related to a former secretary of the Party working committee of an economic development zone in Hohhot revealed on Saturday, left many netizens appalled at the massive amount of illicit money involved - more than 3 billion yuan ($463 million) - and the corrupt way the official acted to undermine the rule of law and betray the Party and people's trust.
The case also underlined the government's zero tolerance of corrupt behavior, regardless of the rank of the officials involved, analysts said.
As the leader of the Hohhot Economic and Technological Development Zone (HETDZ), Li Jianping not only saw his subordinate companies as his own "pockets" and "cash machines," but also registered companies in other people's names and manipulated them to embezzle state-owned assets, read a statement posted on the website of the Central Commission of Discipline Inspection (CCDI) of the CPC on Saturday.
Li served as the secretary of the Party working committee of the HETDZ for seven years from March 2011 to September 2018.
The details of the corruption case prompted widespread discussions from netizens.
Li registered and established a company using the names of two hotel attendants surnamed Wang and Ao, and another person surnamed Xu. While Wang was legally the head of the company, Li was the one who really controlled it.
In an even more absurd twist, in the primary elections for chairman, general manager and chief supervisor of the company, Li played rock-paper-scissors to determine the positions, with the first becoming chairman, the second becoming the general manager, and the third becoming the chief supervisor.
"In novels and TV dramas, people play tricks [to compete for positions], while in reality, it turns out to be rock-paper-scissors," one netizen commented ironically.
Li even thought about transferring more than 200 million yuan ($30.9 million) before he was detained, the relevant personnel handling the case from the disciplinary inspection commission of the autonomous region revealed, according to Beijing Daily.
Li approved the illegal hiring of 862 employees in the economic development zone, with a maximum of 324 people in each installment, bringing the number of employees in the zone from 77 to 868.
Most of the 3 billion yuan ($463 million) involved, apart from part of the money which was used for gambling, according to Li's confession, was used to buy famous calligraphy works, paintings, antiques, jade, gold, jewelry, luxury watches, and famous wines. Tens of thousands of bottles of various famous wines were found in his wine cellar.