China to complete standardizing urban, rural medical insurance by 2019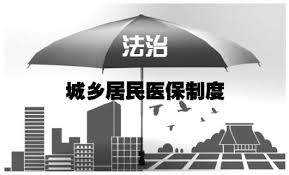 (Photo: Xinhua)
BEIJING, July 25 (Xinhua) --A unified national medical insurance service, from which both urban and rural residents enjoy equal benefits, will be in place by 2019, said the state medical insurance administration Wednesday.
In a notice jointly issued by the ministries of Finance, Human Resources and Social Security, the National Health Commission and the administration, local governments that have not started such service were urged to seize the moment and prepare themselves to put it into operation as soon as possible.
Rural residents in China used to have a medical insurance scheme with far inferior to their urban counterparts. The government started to standardize rural and urban schemes in 2017.
Each citizen receives the minimum 490 yuan (about 72 US dollars) from the government in his or her medical insurance account a year on average and is required to deposit 220 yuan from his or her pocket.
Both figures are 40 yuan higher than 2017.