China-constructed urban railway in Vietnam starts final test runs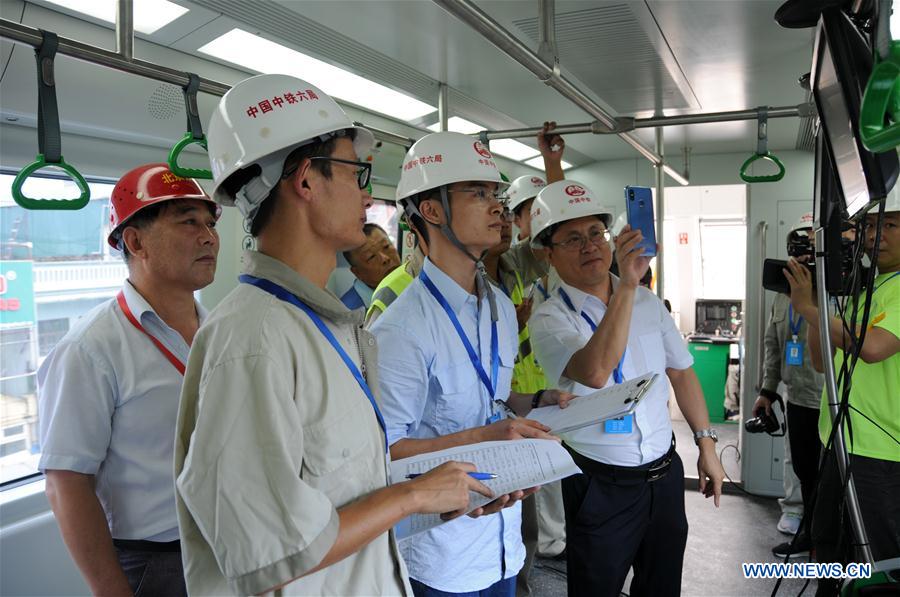 Members of the China Railway Sixth Group monitor Vietnam's first urban railway in Hanoi, Vietnam, Aug. 1, 2018. (Photo: Xinhua)
Hanoi (Xinhua) - Vietnam's first urban railway, constructed by China Railway Sixth Group Co. Ltd, started final test runs on Wednesday.
The Cat Linh-Ha Dong urban rail line in Vietnam's Hanoi capital started test runs with full electricity system on Wednesday. Over 100 representatives from Vietnamese and foreign news agencies in Vietnam and from the Chinese contractor boarded a four-carriage train to experience and evaluate its operation.

As the air-conditioned green train smoothly moved on track, passengers turned more and more excited.

"It is very cool, clean and well-organized. I am so happy that I was one of its first informal passengers," Tran Tuan Hiep, a 37-year-old staff of a news agency in Hanoi told Xinhua about his first impression.

Inside the China-made train, there are designated areas for people with mobility disabilities. Seats for the elderly, pregnant women and children are highlighted in yellow color, while steel holders are there to make sure safe positions for standing passengers.

"It runs quite smoothly. I feel secure and relaxed," Hiep said with a bright smile, adding that he would travel to work by urban train if its fare was reasonable.

The project has undergone a number of separated test runs on different categories since July. It will start running on trial basis, which welcomes local residents, in October.

With a total length of around 13 km running through 12 stations, Cat Linh-Ha Dong Line connects the three districts of Ha Dong, Thanh Xuan and Dong Da. Its construction started in 2011.

The railway will operate 13 four-carriage trains that will run every two minutes at speeds of between 35 and 80 km per hour.