Customs seizes 24 million items violating IP rights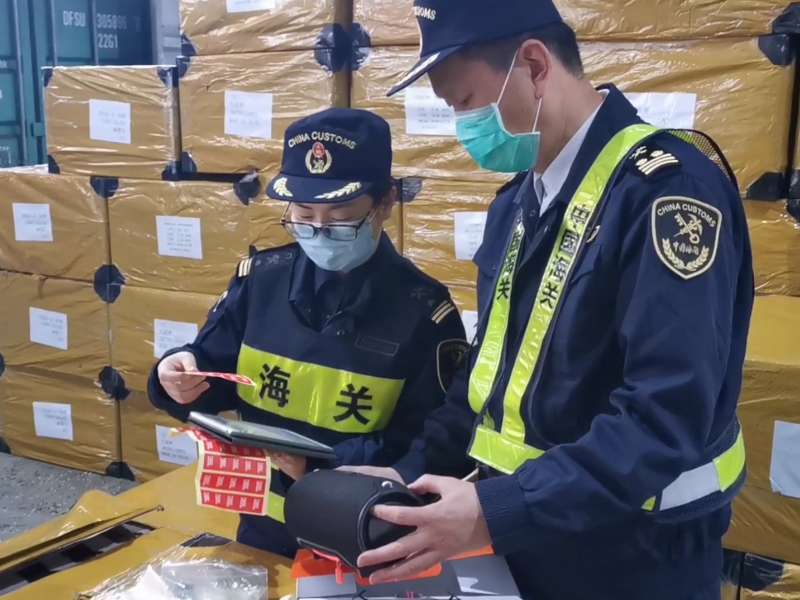 Customs officers in Shenzhen, South China's Guangdong province check illegal commodities earlier in 2020. (Photo: China Daily)
Customs officers in South China's Guangdong province seized more than 24 million items that infringed on intellectual property rights in 2019.
According to a statement released by Guangdong Customs on Sunday, the illegal commodities Guangdong Customs seized last year represented 50 percent of the country's total.
The infringing goods mainly included boxes, bags, footwear, clothing and electronic equipment and most were investigated and found to have infringed on trademarks and patent rights, the statement said.
Customs' crackdown on infringing commodities has helped protect the intellectual property rights of 359 companies and individuals from 104 nations and regions and helped further cultivate new competitive advantages in the country's foreign trade industry, the statement said.
Liu Hong, deputy director of Guangdong Customs, said customs authorities across Guangdong made greater efforts in cracking down on import and export items infringing on IP rights last year with a series of special campaigns and actions to fight against infringement of imported and exported products.
Such campaigns and actions have dealt a heavy blow to IP infringement in the province and helped bring illegal activity under control, Liu said.
Meanwhile, Guangdong Customs has expanded cooperation with counterparts from the Hong Kong and Macao special administrative regions to fight against infringing activities in the previous year.
Despite the achievement, Guangdong Customs promised customs officers they will not relax their vigilance in cracking down on IP infringement cases and more special campaigns and actions will be launched in the months ahead.