Claim that China was ineffective in Sanchi rescue 'untrue, irresponsible'
People's Daily app
1516116271000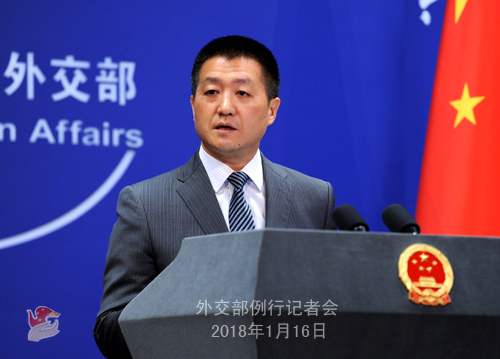 Lu Kang, spokesperson of Chinese Foreign Ministry/Photo: fmprc.gov.cn
Beijing (People's Daily)-Chinese Foreign Ministry spokesperson Lu Kang expressed Tuesday that the claim that China was ineffective in Sanchi search and rescue operations does not tally with the facts and is irresponsible.
China from the start attached great importance to rescuing the crew of the oil tanker Sanchi. Chinese leaders gave prompt instruction to relevant departments to make all-out efforts to carry out search and rescue operations. Nine ships from the Chinese side were dispatched for search and rescue on the first day, and number increased to and remained at 13 from the second day. In addition, China also coordinated ships from South Korea and Japan and used resources from Shanghai and Jiangsu Province for the search and rescue, Lu said at a regular press conference.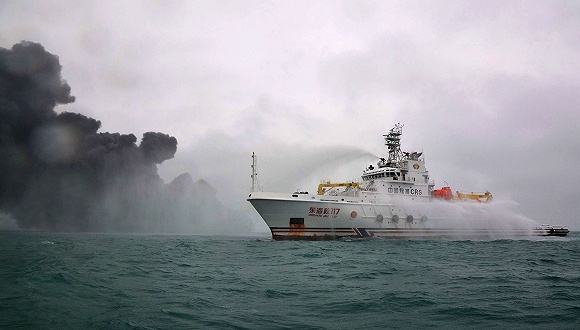 Chinese rescue ships conduct fire fighting near Sanchi on Jan. 12. (Photo: Sohu.com)

The Iranian labor minister and Iranian ambassador to China arrived in Shanghai soon after the accident occurred and witnessed China's overall rescue efforts. Rescuers from the Iranian side also arrived at the location of the accident quickly. The labor minister reported back home that China did not delay firefighting, but exerted 100 percent efforts to fight the fire and rescue people, Lu added.
Efforts from all sides including China and Iran were made to prepare for boarding before the tanker sank, but were futile due to the explosion. It is incorrect to assert that China did not try its best to rescue the crew facing such a complicated accident. China does not deserve blame before a thorough investigation is conducted. For now, China has provided the Iranian side with all necessary cooperation, Lu said.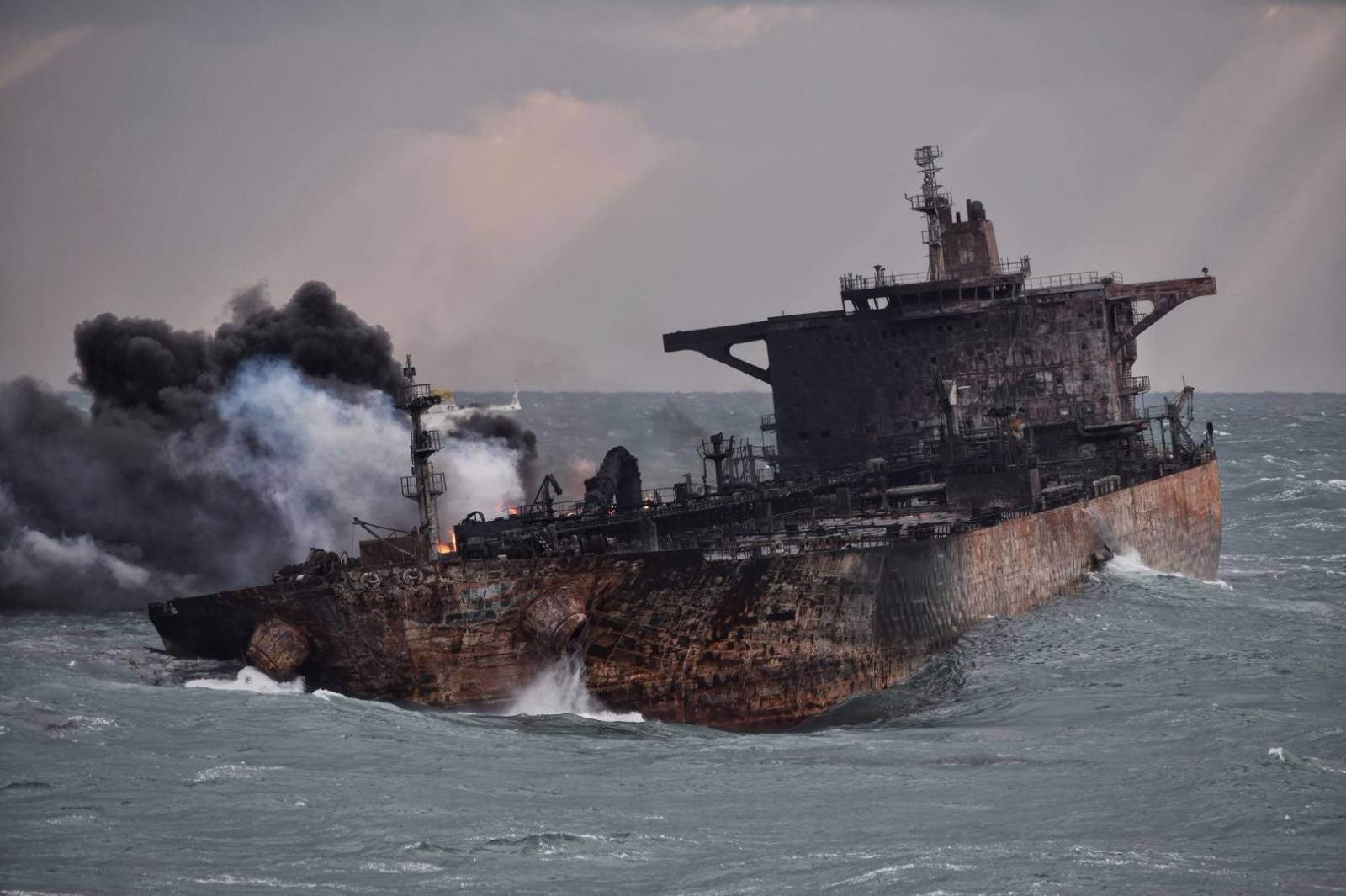 Wreck of Sanchi before sinking on Jan. 14. (Photo: Sina.com)
Finally, Lu said that an instruction has been given to the relevant department by Chinese leaders to properly handle the aftermath in accordance with the law and regulations. China welcomes investigation by the Iranian side and will facilitate visa issuance for families of the victims.
(Compiled by Li Lei)