Xiongan New Area to afforest over 9,000 hectares
SHIJIAZHUANG, Nov. 20 (Xinhua) -- The Xiongan New Area in north China's Hebei Province has started a new round of afforestation of 9,200 hectares this autumn, local authorities said Wednesday.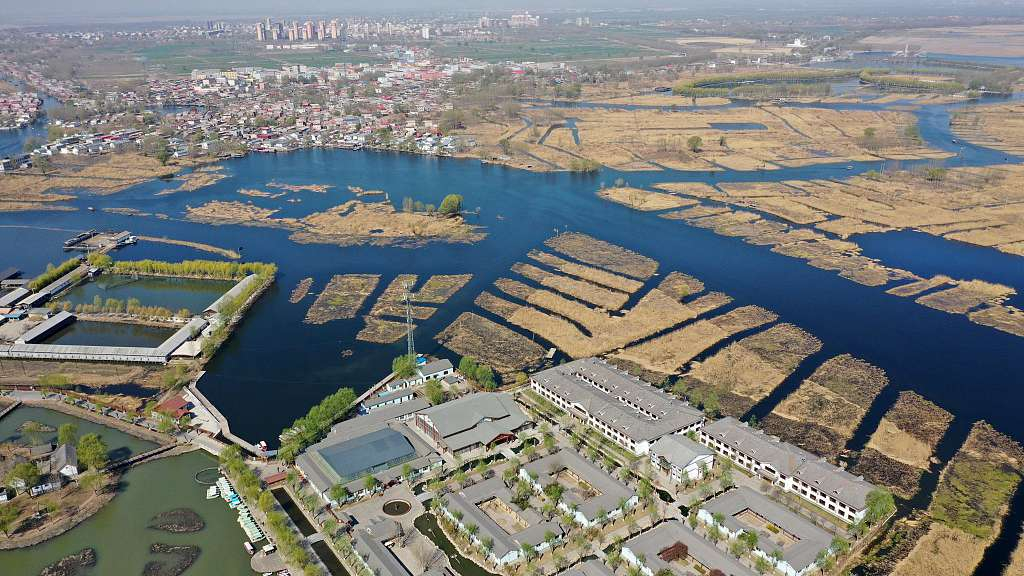 File photo: CGTN
The project is scheduled to be completed by the end of the year.
To ensure the survival rate of the saplings in winter, workers have adopted cold-resistant measures such as spraying an anti-freeze solution and covering the roots with more dirt, said Zhang Rui, a staff with the China Xiongan Group, which is responsible for part of the afforestation project.
Evergreen seedlings and flowering plants accounted for a higher proportion of the project, with lotus, reed and other aquatic plants added.
As planned, the Xiongan New Area will afforest about 13,333 hectares this year. Up to now, the Xiongan New Area has completed afforestation of more than 11,333 hectares and planted more than 12 million trees. Enditem