Chinese yuan to facilitate Pakistan in trade, investment activities: experts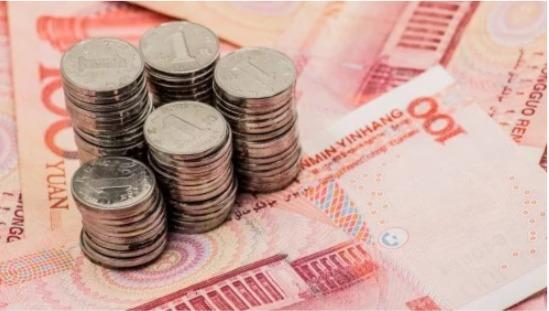 Economists and businessmen have termed Pakistan's recent decision to use the Chinese currency renminbi, or the yuan, as a foreign currency for denominating foreign currency transactions in the country as a great historical step.
They also said that the decision would ease pressure on the country's foreign currency exchange reserves in US dollars and facilitate transactions for trade and investment activities.
In a press release on Jan. 2, the State Bank of Pakistan said the Chinese yuan is now an approved foreign currency at par with other international currencies such as US dollar, euro and Japanese yen. It also said that both the public and private sector enterprises can freely choose the currency for bilateral trade and investment activities.
Hafiz Pasha, vice chairman of the Institute for Public Policy, said the decision is timely and ideal because the country's economic relationship with its largest trade partner China is growing at a fast pace and most of the country's foreign investment is coming from China.
The professor believed that usage of yuan will facilitate Chinese companies coming to Pakistan for investment under the China-Pakistan Economic Corridor (CPEC), a project aimed at promoting cooperative initiatives and projects including regional connectivity, financial cooperation, information network infrastructure, energy cooperation, industries, agricultural development, poverty alleviation, and tourism.
Terming yuan as a strong international currency, Pasha also believed that Pakistan will be able to arrange swap funds from China in yuan in the future under a bilateral agreement, which will become the basis for Pakistan's financing and reduce pressure on the country in terms of foreign exchange reserves.
The business community in Pakistan hailed the decision, saying that it will absolutely help the Pakistani side simplify trade with China.
Chairman of Pak-China Business and Investment Promotion Council Amanullah Khan said the factors of the strong Chinese economy and the yuan's stability will also remove several concerns of Pakistani businesses which are afraid of rupee fluctuation against the US dollar.
"This new policy means Pakistani and Chinese banks will be able to open import letters of credit in yuan in the future," said the chairman, adding "Chinese companies investing in CPEC projects will bring in yuan-denominated funds and remit back their profits and dividends also in yuan instead of other foreign currencies, thus helping Pakistan lessen pressure on its foreign currency account in US dollar and stabilize its rate."
Khan hoped that non-Chinese companies participating in the CPEC projects will also follow the course to use yuan as the principal currency.
"Yuan doesn't go up and down like other major currencies. So, if any country has reserves in yuan, the likelihood of any loss in value is going to be less because it is a strong currency and is marching to become even stronger. Not just Pakistan, several other countries of Africa and Latin America have also started using the Chinese yuan," said Pasha.
Pasha expressed his belief that yuan will become a strong international currency because China is one of the largest traders in the world as well as one of the largest investors abroad.
Declaring its inclusion in the International Monetary Fund's Special Drawing Rights (SDR) basket as a big leap for yuan which earned it the status of a global reserve currency, Amanullah Khan said the development is a big success for the Chinese government as "it was a confirmation of the success of China's economic development and results of the reform and opening up of the financial sector."
The expert said several countries in the world are eager to reduce their over-dependence on other currencies and in such a situation there will be an emerging big gap which only yuan can fill.