No army officers involved into kindergarten child abuse scandal: Military commander
People's Daily app
1511526696000
Beijing (People's Daily) - No military officers, solders or their relatives were involved in the scandal-hit RYB Education New World Kindergarten in Chaoyang District, Beijing, Feng Junfeng, political commissar of the Tiger Regiment said on Friday.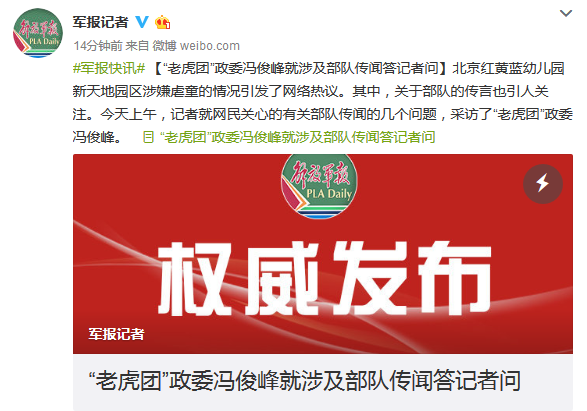 Screenshot of Feng's press release (via the official weibo account of PLA Daily)
The head of the RYB Education New World kindergarten is the relative of an ex-officer of the Tiger Regiment, who has retired, Feng said, adding that no officers or soldiers were involved in the alleged sexual assault on the children.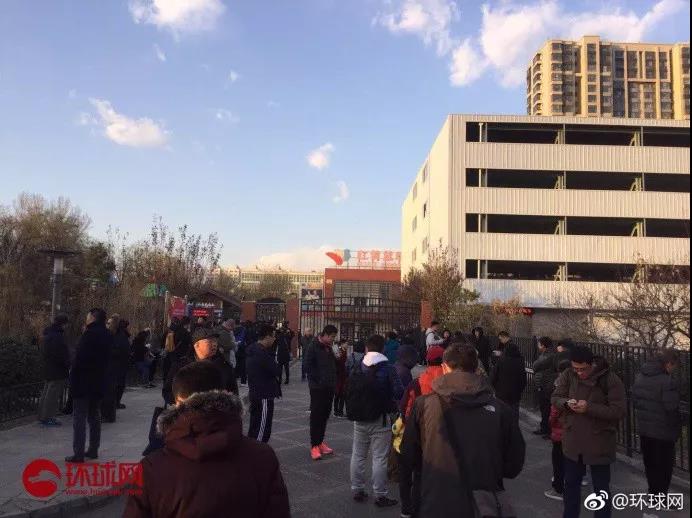 Photo: RYB Education New World kindergarten (Global Times)
Pre-schoolers at the kindergarten were reportedly pierced with needles and fed with unidentified pills by staff, according to reports. Several parents raised the incident online and reported their concerns to local authorities late on Wednesday, triggering a police investigation.
Meanwhile, online rumors were circulating that the head of the kindergarten was the relative of an officer of the Tiger Regiment. Some netizens even accused the soldiers as molesters in the child abuse case. Feng rebuffed the accusation, saying that these online speculations were totally groundless.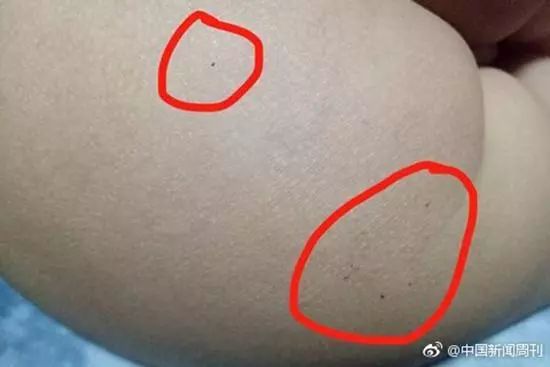 Photo provided by parents shows a kid with needle points. (via weibo)
According to the investigation, the land where the kindergarten sits on has nothing to do with the army. Officers and their relatives didn't take part in the operations of the kindergarten and none of the children of the officers attended the kindergarten, Feng said.
"Whoever is found violating the law or disciplines would be punished," said the commissar. "But once the online speculations regarding the army's involvement are confirmed to be rumors, we will also take up legal action and pursue the criminal responsibility of rumor mongers according to law."