Claims that China's has created "debt traps" unjustifiable: Foreign Ministry
People's Daily app
1535729078000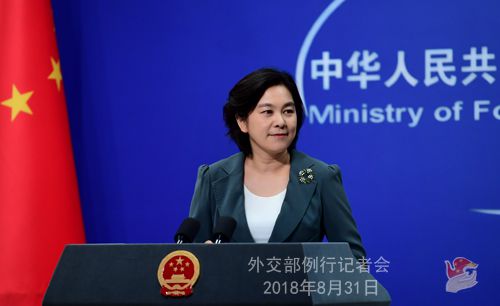 China denied Friday that it had set up "debt traps" with its loans to other countries.
"The ratio of China's loans in relevant countries' foreign debt is not high, and accusations that China has created a debt trap for some South Pacific countries is utterly unjustifiable," said Foreign Ministry spokeswoman Hua Chunying at a regular press conference Friday.
She made the comments in response to claims about China's lending practices by some Western media.
According to the Central Bank of Sri Lanka, China's loans only account for 10 percent of the country's foreign debt, said Hua. He added 61.5 percent of the debt consists of concessional loans with a lower interest rate than the international market.
In terms of China's loans for Africa, Hua said that not one African country has complained about a debt trap stemming from their cooperation with China.
"On the contrary, many African countries positively evaluate China's investment in Africa and they expect to further expand cooperation with China," Hua said.