China may tell US consulate in HK to slash staff, register with Chinese authorities: analysts
Global Times
1610026765000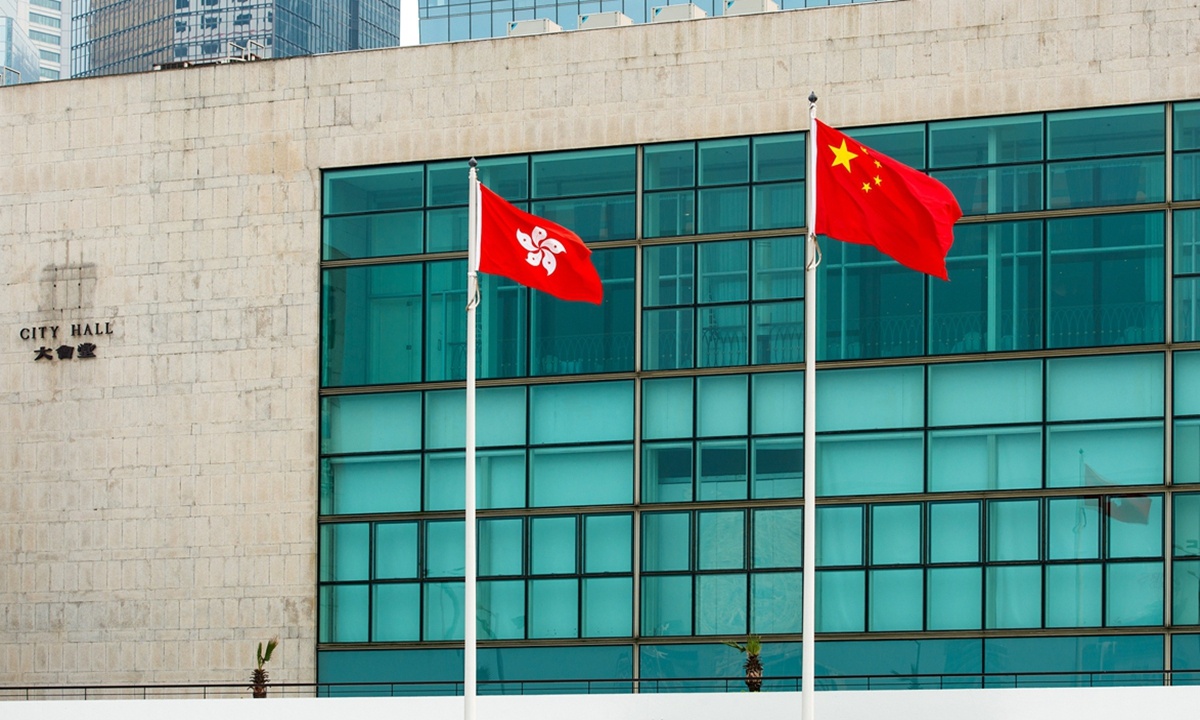 China may require the US Consulate General in Hong Kong to slash staff, register with the Chinese authorities, and restrict its activities, and it may also consider investigating some Americans or American enterprises, if the US imposes more sanctions over Hong Kong, Chinese analysts said.
The remarks came after US Secretary of State Mike Pompeo's latest statement following the Hong Kong police force's arrest of 53 anti-government figures on charges of subversion, in which he threatened to consider sanctions and other restrictions on any individuals and entities involved "in executing this assault on the Hong Kong people."
Pompeo specifically mentioned that the US would "explore restrictions against the Hong Kong Economic and Trade Office in the United States, and take additional immediate actions against officials who have undermined Hong Kong's democratic processes."
In response, Chinese Foreign Ministry spokesperson Hua Chunying said during Thursday's media briefing that China will take all necessary measures to safeguard its sovereignty and security, and the US will surely pay a heavy price for its misdeeds.
Some anti-China American politicians continue to stage "a final frenzy," using their remaining time in office to sabotage China-US relations and serve their personal interests. Such tricks will be punished by history, Hua said.
Tian Feilong, a member of the Beijing-based Chinese Association of Hong Kong and Macao Studies, told the Global Times on Thursday that the US may order the Hong Kong Economic and Trade Office in the US to slash staff and restrict the activities of the office. It may even consider shutting down the office.
As reciprocal measures, the Chinese central government and the Hong Kong Special Administrative Region government could take action against the US Consulate General in Hong Kong, such as asking it to slash staff.
As for possible sanctions against Chinese officials, China is likely to take the step of investigating American individuals and enterprises, and restrict some Americans' visas, Tian said.
The EU is also considering further sanctions over Hong Kong, and European Commission spokesperson Peter Stano said that "We are currently analyzing the situation to see how we might need to react. There are other possibilities open to us, sanctions for example," the Guardian newspaper reported.
Tian said that the EU will surely follow the US in sanctions on China, but its measures will be much weaker and mostly symbolic.
After Hong Kong police made what some Western media called the "biggest arrests" on Wednesday, some Western officials characterized the arrests as suppression of freedom of speech and political freedom.
"The mass arrest of activists and politicians in Hong Kong is a grave repression of political pluralism," Canadian Foreign Affairs Minister François-Philippe Champagne tweeted.
Tian said that such accusations are purely double standards and show a misunderstanding of the Hong Kong national security law, which actually protects each resident's vote and ensures Hong Kong people could enjoy freedom through punishing those who sabotage Hong Kong's democracy.
Tian urged those Western politicians to look at the "beautiful sight" in the US.
"Were US police actions against those protesters a suppression of freedom and political pluralism?" Tian asked.
Tam Yiu-chung, a member of the Standing Committee of the 13th National People's Congress, told the Global Times on Thursday that some opposition lawmakers planned to seize a majority of seats in the Legislative Council to paralyze the Hong Kong government, veto the budget to shut down the government, and even remove the Hong Kong chief executive, and the so-called primaries were only part of their plan aiming at subverting state power.