Six new coal projects in Xinjiang 'unrelated to drop in imports from Australia'
Global Times
1610031741000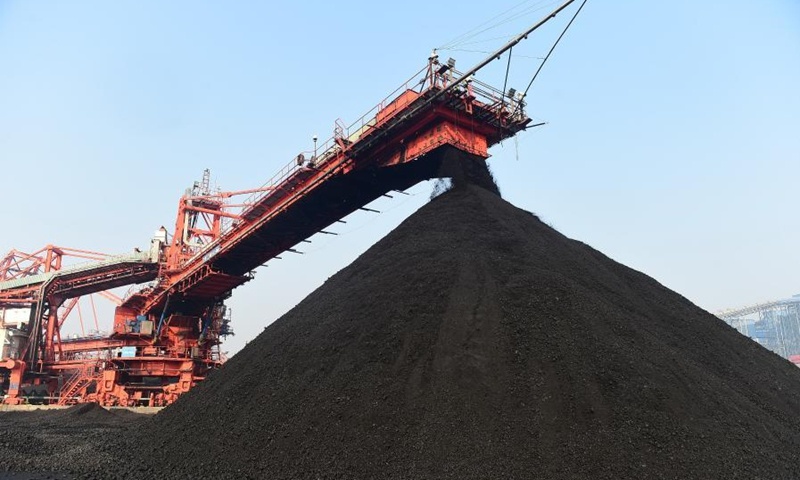 China's energy administrators have announced the approval of six construction projects for coal development bases, and the move has little to do with the drop in coal imports form Australia, industry insiders told the Global Times Thursday.
The projects were approved last week and are all located in Northwest China's Xinjiang Uygur Autonomous Region, according to a notice released by China's National Energy Administration (NEA) on its website on Wednesday.
With a total investment of 7.998 billion yuan ($1.237 billion), the six projects are expected to jointly produce 15.3 million tons of coal per year, read the notice.
The projects were authorized amid declining supplies from overseas countries including Australia, but they actually have little to do with the import reduction, said coal industry expert Pan Weier, a former official of China's State Administration for Coal Mine Safety.
"Unlike import-dependent petroleum, China is basically self-sufficient in terms of coal resources," Pan told the Global Times on Thursday. "The import decreases from Australia or other countries won't cause a shortage in China's domestic market."
China produced 3.48 billion tons of raw coal in the first 11 months of 2020, according to data released by the National Bureau of Statistics.
Australia's coal is far less important to China than some may think, analysts said. It exported some 75 million tons of coal to China in 2019, according to data from industry website cctd.com.cn. The amount accounted for just 2 percent of China's coal consumption, and "is not worth mentioning at all," said Lin Boqiang, director of the China Center for Energy Economics Research at Xiamen University.
Including the latest batch of six, the authorities approved 22 coal mining projects in 2020, with a total annual production of 42.6 million tons, according to information on the NEA's website. Twenty of these projects are in Xinjiang, which is reportedly China's fourth-largest coal-producing area after Inner Mongolia, Shanxi and Shaanxi provinces.
There is likely to be a tight balance of coal supply and demand in 2021, as the global economic recovery from the COVID-19 pandemic will drive growth in coal consumption, the China National Coal Association estimated in December 2020.