China, Africa launch people-to-people partnership program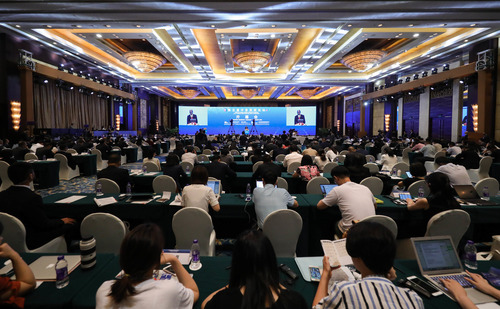 The Fifth China-Africa People's Forum is held in Chengdu, capital of southwest China's Sichuan Province, July 23, 2018 (Photo: Xinhua)

CHENGDU, July 24 (Xinhua) -- The China-Africa People-to-People Friendship and Partnership program has been released in southwest China's Sichuan Province at the fifth China-Africa People's Forum.
The program, lasting until 2020, is aimed at enhancing cooperation on livelihood projects, donations and assistance work, personnel and culture exchanges, as well as exchange mechanisms.
The fifth China-Africa People's Forum concluded on Tuesday in Chengdu, capital of Sichuan, attracting 88 representatives from 30 African countries and 50 organizations and more than 100 representatives from China.