Art meets nutrition in breakfasts for 7-year-old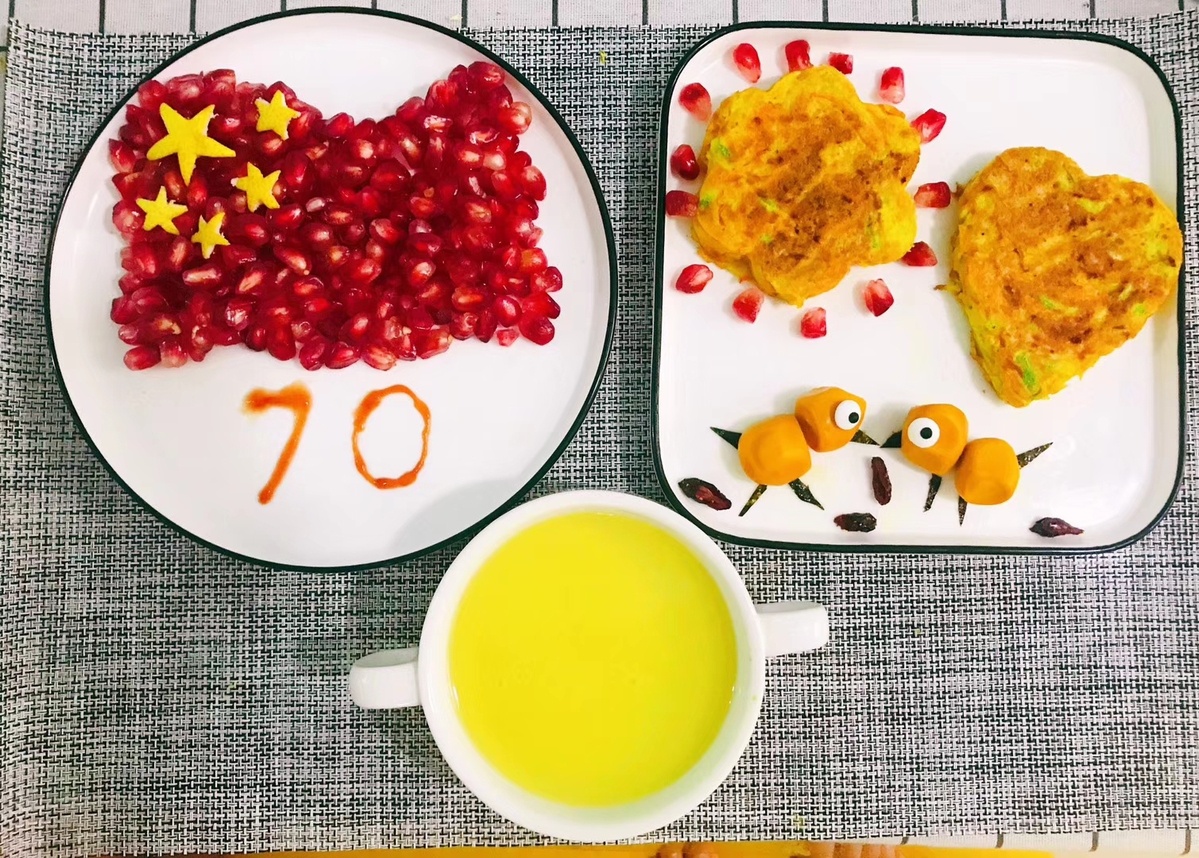 For a year and a half, Zhuang Xiaohua has arisen at 6 o'clock in the morning to prepare a breakfast for her 7-year-old daughter that not only looks alluring but is also nutritious and delicious.

"I enjoy cooking for my child, and the time I can spend with her is going to be limited, especially after she goes to high school and college," Zhuang said.
In kindergarten, her daughter was shorter than most of the kids in the class. Last year, she began elementary school, and Zhuang felt the need to enhance the nutrition in the girl's meals.
Zhuang, a teacher at Xiamen Technical College, saw pictures of breakfast on social media posted by a mother from Taiwan. Zhuang was inspired and thought she could try.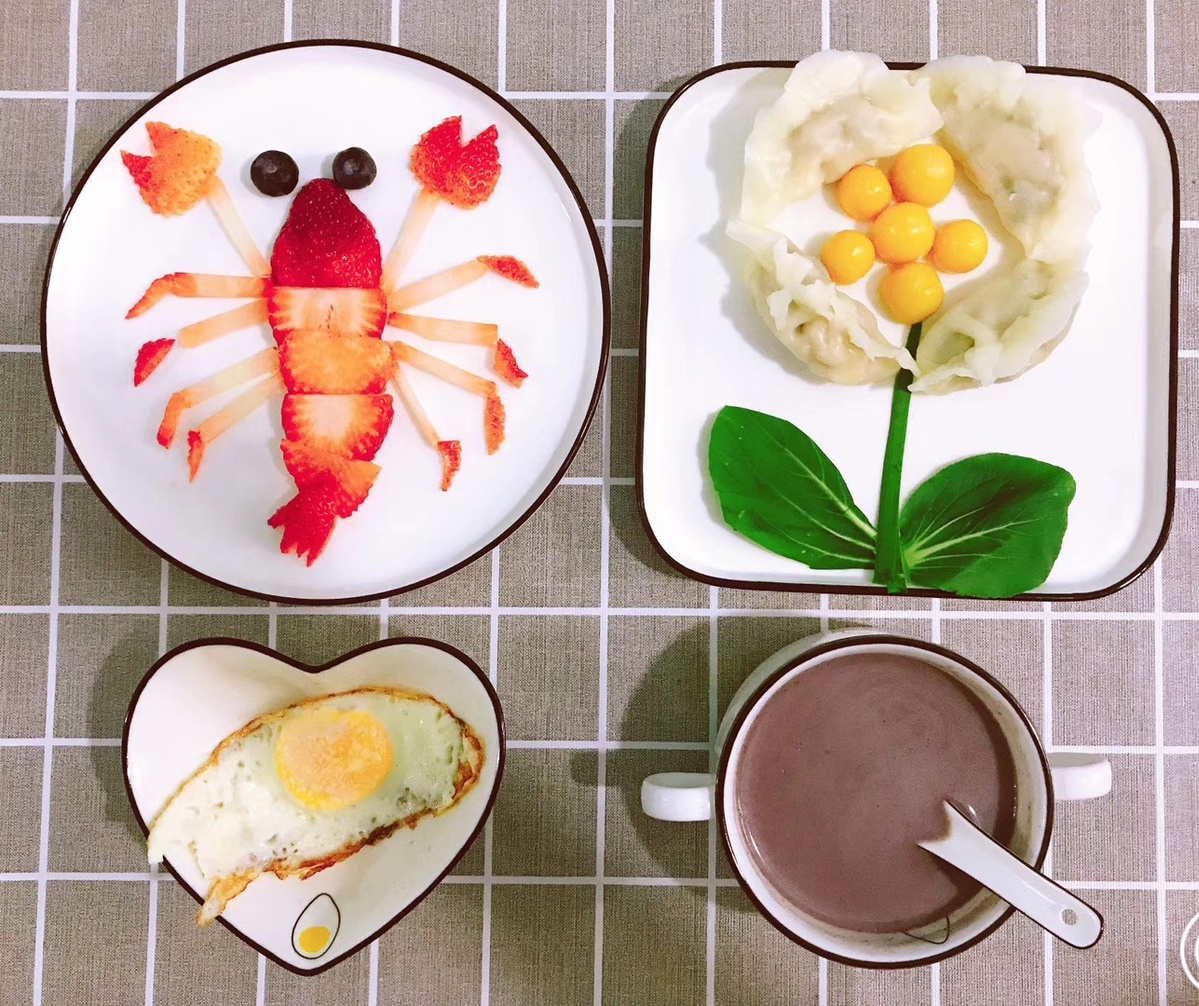 Using food items, she started by making simple artistic shapes. She then designed new patterns in different colors and then scenes — all the while paying special attention to nutritional balance. For instance, she uses apple slices instead of potato chips, oranges to make different animals, cucumbers to make grass and bushes. The ideas come from her daughter's pictures and scenes described in textbooks.

It takes Zhuang 15 minutes to half an hour to make such a fanciful breakfast. Now her daughter eats more than before, and the food is better for her.
Tips:
- Fruits can be made into different patterns easily.
- White toast can be made into bunnies
- Whole wheat toast can be made into a bear.
- Buying small pots and pans avoids waste.