China rejects US claim Beijing is responsible for failed trade negotiations
People's Daily app
1531987245000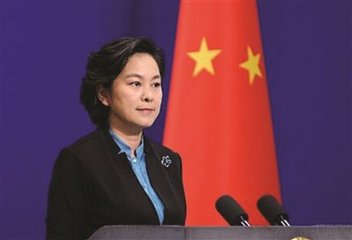 Foreign Ministry spokesperson Hua Chunying (File photo)
China on Thursday refuted the remarks made by a senior US official who blamed China for the bilateral trade dispute, describing the accusation as "bogus" and "shocking".
Larry Kudlow, head of the White House Economic Council, said the United States and China failed to reach an agreement to resolve the trade dispute, and China should take the responsibility for that, according to reports,
China could end the US tariffs by providing a more satisfactory approach, he said.
Kudlow's remarks distorted the facts and is astonishing and beyond imagination, Foreign Ministry spokesperson Hua Chunying said at a routine media briefing.
"The United States' arbitrary and unreasonable decisions and discreditable behaviors are the direct and fundamental reason for the developing and upgrading to the dispute," Hua said.
Gao Feng, the spokesperson of China's Ministry of Commerce, also refuted the accusation on Thursday and said that the US is shirking its responsibility to China while building a tariff barrier and bullying others on trade.
"China has made utmost efforts to push for a resolution to the issue through dialogue and consultation to avoid escalation of the trade dispute," Hua said.
"The US' behavior will only seriously damage its own reputation, and is completely unhelpful in resolving the issue," she said.
"We have confidence and enough capabilities to safeguard our legitimate interests, and make joint efforts with other countries to maintain international rules and the multilateral trading system," Hua said.
(Compiled by Wang Yi)