Two wild giant pandas captured on camera in SW China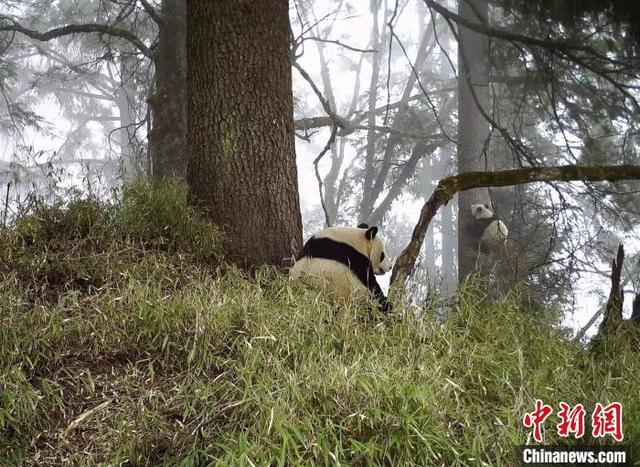 Photo: Chinanews.com
CHENGDU, Jan. 16 (Xinhua) -- Footage of a pair of giant pandas in the wild was released Thursday by the Wolong National Nature Reserve in southwest China's Sichuan Province.
The video clips, captured by an infrared camera, showed a panda mother and her six-month-old cub in the Laoya Mountain about 2,800 meters above sea level.
The panda mother may have just finished feeding the cub, and the baby panda was ready to climb a tree to rest, said Shi Xiaogang, head of the reserve's Mujiangping protection station.
In Wolong, pandas usually use tree holes to raise their cubs. Panda mothers often leave tree holes with cubs to visit food-rich areas when baby pandas are about three months old, said Shi.
Fewer than 2,000 pandas live in the wild, mostly in the provinces of Sichuan and Shaanxi.