Xi calls for broader China-Panama legislative exchanges
PANAMA CITY, Dec. 3 (Xinhua) - Visiting Chinese President Xi Jinping met here Monday with Yanibel Abrego, president of the National Assembly of Panama, urging the two sides to step up legislative exchanges.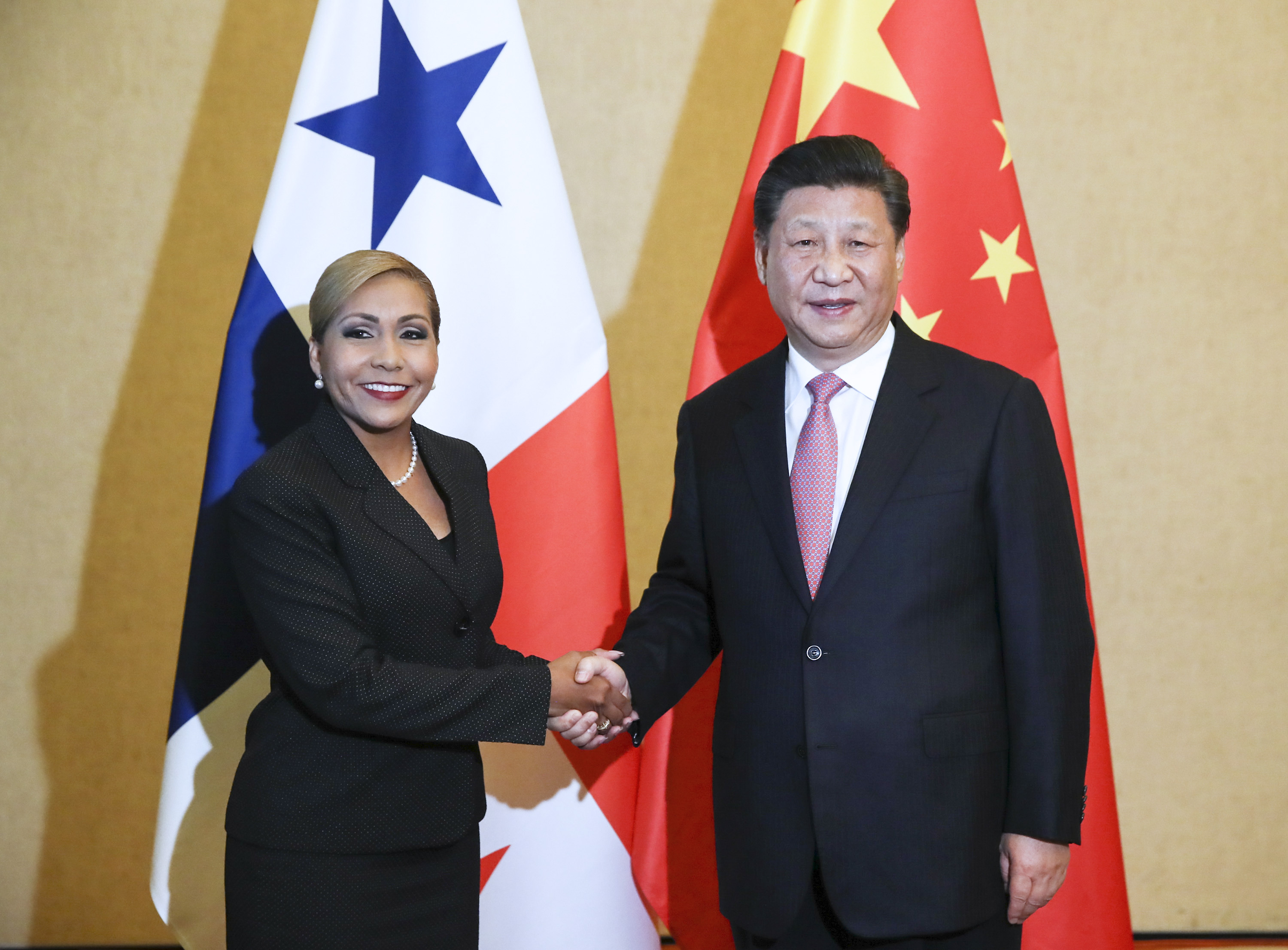 Chinese President Xi Jinping shakes hands with Yanibel Abrego, president of the National Assembly of Panama, Dec. 3, 2018. (Photo: Xinhua)
Xi stressed that the establishment of China-Panama diplomatic ties will produce long-term benefits to the two peoples, as evidenced by the fruitful outcomes in the robust bilateral cooperation during the past 18 months.
China will unswervingly develop its ties with Panama based on the one-China policy, Xi said, adding that he believes the two countries' friendly cooperation will be passed on from generation to generation.
The Chinese president expressed his appreciation of Abrego's and the National Assembly's support for establishing diplomatic ties with China, as well as of the setup of a parliamentary group to promote bilateral friendship.
Urging the legislative bodies to play a constructive role in bilateral relations, Xi said the Chinese side is ready to join hands with Panama's National Assembly, political parties and people from all walks of life to push forward the two countries' friendship and cooperation.
The two sides should deepen mutual understanding and trust through dialogue, and support each other on issues concerning their core interests and major concerns, Xi said.
He called for more experience sharing on governance and legislation, so as to provide legal support for and further facilitate the two countries' cooperation.
He also expressed his hope that the National People's Congress of China and the National Assembly of Panama, as well as its China friendship group, will carry out exchanges in various forms.
The 280,000 people with Chinese blood residing in Panama can help firm up the public foundation for developing the two countries' relations in the long run, Xi added.
For her part, Abrego said Xi's visit to Panama is warmly welcomed by people from all segments of Panamanian society.
She hailed the important contribution the Chinese have made to Panama's economic and social development since their first arrival for railway construction in the mid-19th century.
Establishing diplomatic ties with China is a consensus endorsed by all political parties in Panama, and has opened up bright prospects for bilateral cooperation, she noted, adding that she believes Xi's visit is of great importance to further consolidating the two countries' relations.
The National Assembly of Panama, she said, will advance exchanges with the Chinese side in the hope of contributing to bilateral friendship and cooperation.