China's exports to India down 13% in first 11 months
Global Times
1607347832000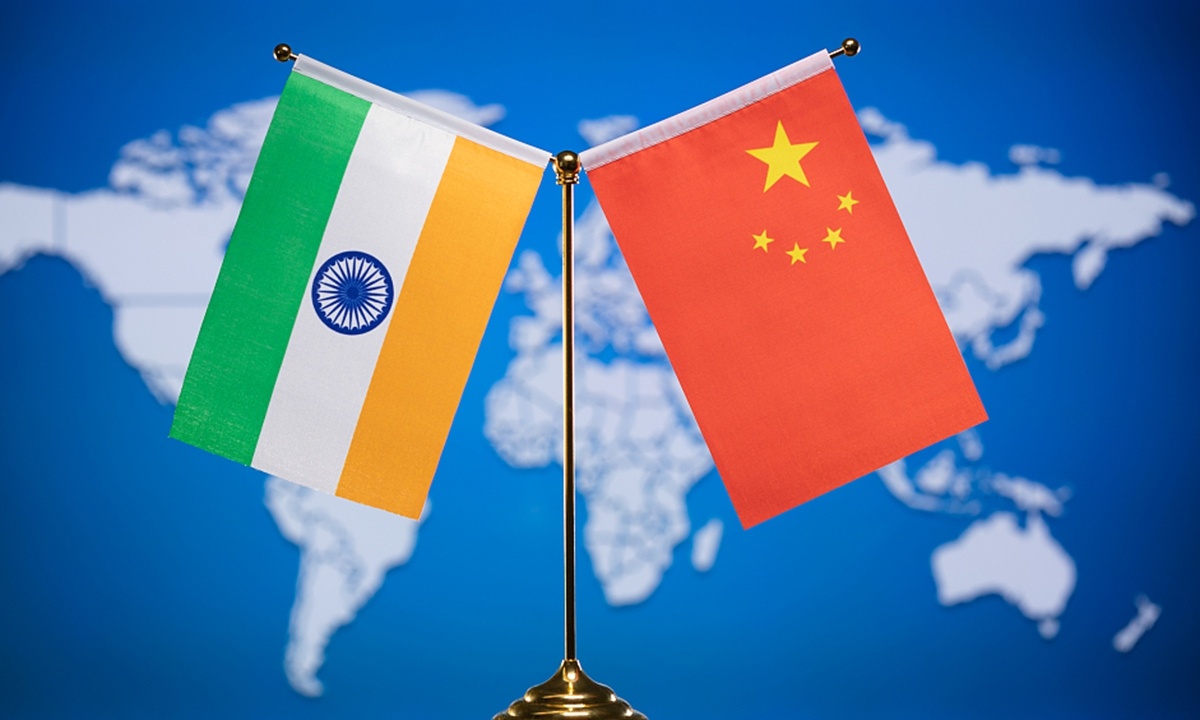 China's exports to India continued to show weakness with a 13-percent drop in the first 11 months of the year, customs data showed, as the unabated coronavirus affected internal demand in India and the border tensions spilled over to trade.

However, China's imports from India rose by 16 percent during this period, showing that China has refrained from politicizing economic interactions with its neighbor, experts told the Global Times.
According to customs data released on Monday, China exported about $59 billion worth of products to India from January to November, down 13 percent. The decline slightly narrowed from the 16.2 percent drop in the first 10 months.
Zhao Gancheng, a research fellow at the Shanghai Institute for International Studies, attributed the decline mostly to India's economic slowdown as a result of the coronavirus.
It also reflected the intensifying "prejudicial attitude" by the Indian government toward China, as New Delhi introduced a host of measures to restrict inflows of made-in-China products, he said.
In comparison, China has continued to import more from India despite their border frictions. China's imports from India stood at about $19 billion in the first 11 months, up 16 percent. The increase was roughly the same as the first 10 months of the year.
"It shows that China keeps an open mind about doing business with India despite the border dispute. Compared with China's action, India's economic punishment of Chinese businesses is abnormal and morbid," Zhao added.
But Zhao predicted that as the pandemic wanes in India, China's India-bound export decline will narrow.
"No matter whether Indian government calls for economic decoupling with China, India has rigid demand for many Chinese products like medicine-related raw materials," he said.
Gu Xiaosong, an expert on Southeast Asian studies at the Guangxi Academy of Social Sciences, said that India risked being substituted by other Asian economies for rejecting business cooperation with China.
"As far as I know, a lot of Chinese companies have shifted investment from India to Indonesia and other regional countries under current circumstances. It (India) is losing a wonderful chance to shake off the coronavirus impact and develop its economy, when China is actively pushing business partnership, particularly with Asian countries," he told the Global Times.
Amid rising political tensions, the Indian government has taken a flurry of tough measures against China, including banning more than 200 Chinese apps that unnerved Chinese investors in Indian market, he said.
New Delhi dropped out of the Regional Comprehensive Economic Partnership (RCEP), an Asian free trade zone that includes many countries like China, Japan and South Korea.
"When countries like Japan and South Korea are putting bets on both China and the US markets, India is headed to an economic dead end by rigidly following US policies, which would eventually make India isolated in the Asian cycle," Gu said.