Xi sends congratulatory message to 5th China-Africa People's Forum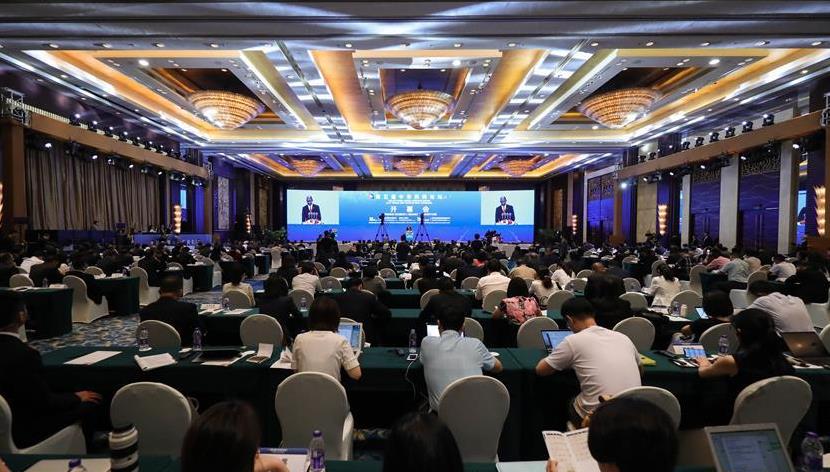 The opening ceremony of the Fifth China-Africa People's Forum. (Photo: Xinhua)
CHENGDU, July 23 (Xinhua) -- Xi Jinping, general secretary of the Communist Party of China (CPC) Central Committee and Chinese president, sent a congratulatory message to the Fifth China-Africa People's Forum that opened Monday in Chengdu, capital of southwest China's Sichuan Province.
In the message, Xi, on behalf of the CPC, the Chinese government, Chinese people and in his own name, extended his congratulations on the opening of the forum and sincere welcome to leaders of African countries and participants of all circles.
Xi said the China-Africa People's Forum serves as an important bridge that connects the Chinese people and the African people.
Adhering to the three principles of "enhancing people-to-people friendship, promoting pragmatic cooperation, and furthering world peace," the forum has achieved gratifying progress and become an institutionalized event that has played an important role in cementing people-to-people friendship between China and Africa since its inception in August 2011, Xi said.
"People-to-people friendship is an important foundation of state-to-state relations as well as a key area for the future development of China-Africa ties," said Xi, adding that the Beijing summit of the Forum on China-Africa Cooperation will be held in September.
This year's forum, under the theme of "Pooling Strength From the People for Stronger China-Africa Friendship and Mutual Trust," will certainly promote the people-to-people friendly exchanges and cooperation between China and Africa, he said.
Xi expressed the hope that participants of the forum can share ideas and experience, reach consensus and contribute insights to the people-to-people friendly cooperation between China and Africa, so as to inject new impetus to and consolidate the foundation of public opinion for the building of a closer community with a shared future for China and Africa. He wished the forum a complete success.