China's February inflation rate expected to remain moderate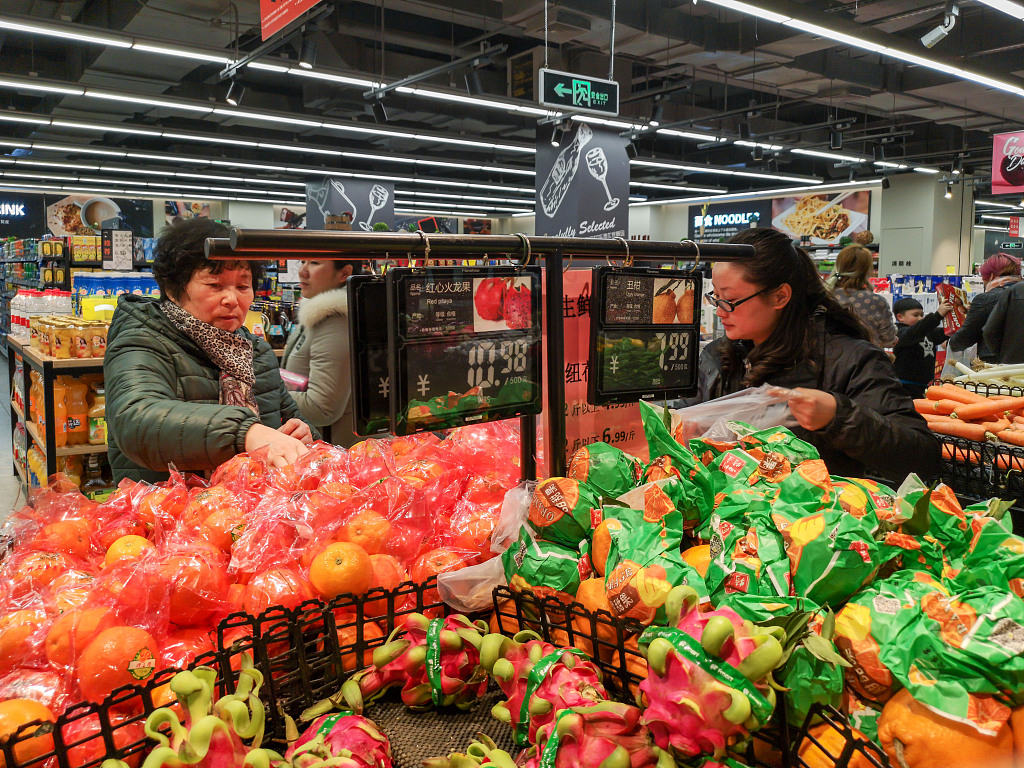 (Photo: VCG)
BEIJING, March 5 (Xinhua) -- China's consumer price index (CPI), a main gauge of inflation, is expected to moderate in February, according to a UBS report.
The CPI growth in February likely edged down to 1.4 percent year-on-year on a high base, said the report.
The report expects that prices of fruit, vegetable and poultry rose by 3 percent, 9 percent and 2 percent respectively, while pork and egg prices declined by 6 percent and 4 percent month-on-month from January.
Non-food prices likely picked up during the holidays according to previous seasonal patterns, the report said.
The National Bureau of Statistics will release the official February CPI data on March 9. China's CPI rose 1.7 percent year-on-year in January, down from 1.9 percent for December 2018.
China's CPI for 2018 rose 2.1 percent year on year, up from 1.6 percent for 2017. The growth exceeded 2 percent for the first time in the past four years but remained well below the government's target of around 3 percent in 2018.