China box-office back to strong growth in 2017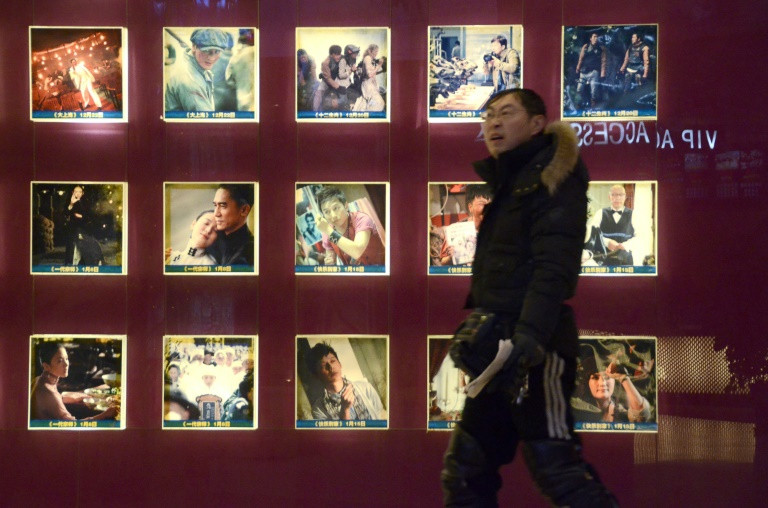 China's box-office revenues surged in 2017 after slowing sharply the preceding year, official media reported, as the world's second-largest movie market edges closer to overtaking the US.
Ticket revenue grew 13.45 percent to 55.9 billion yuan ($8.6 billion) in 2017, more than triple 2016's growth rate, state media Xinhua reported late Tuesday, citing data from the State Administration of Press, Publication, Radio, Film and Television (SAPPRFT).
China's box-office grew just 3.7 percent in 2016, dramatically slower than 2015's 48 percent growth.
Over half of 2017's ticket revenue came from domestic films, with record breaking patriotic action blockbuster "Wolf Warrior 2" collecting 5.7 billion yuan, topping the year's box office list.
The American action thriller "The Fate of The Furious" came in second, with box-office revenue of 2.7 billion yuan.
International films -- most of which were made in the US -- grossed 25.8 billion yuan and accounted for 46 percent of 2017's total revenue, compared to 19 billion yuan and 42 percent in 2016.
Hollywood has a keen eye on China's potentially lucrative movie market, although Beijing strictly limits the number of foreign films that can be released in Chinese cinemas.
China also takes measures to help boost domestic films' performance, including limiting the screening of foreign films during peak seasons and rewarding cinemas for playing more domestic titles.
In December, authorities announced cinemas will be eligible for tax refunds if over 55 percent of their annual ticket sales come from Chinese films.
Chinese cinemas pay a five percent tax on gross box-office revenue to the country's cinema regulator for a "movie industry development special fund".
The number of Chinese cinemagoers rose 18 percent in 2017. Nearly 10,000 new screens were built, bringing the total number to 50,776, Xinhua said.