China in no rush to boost ties with Canada
Global Times
1512511411000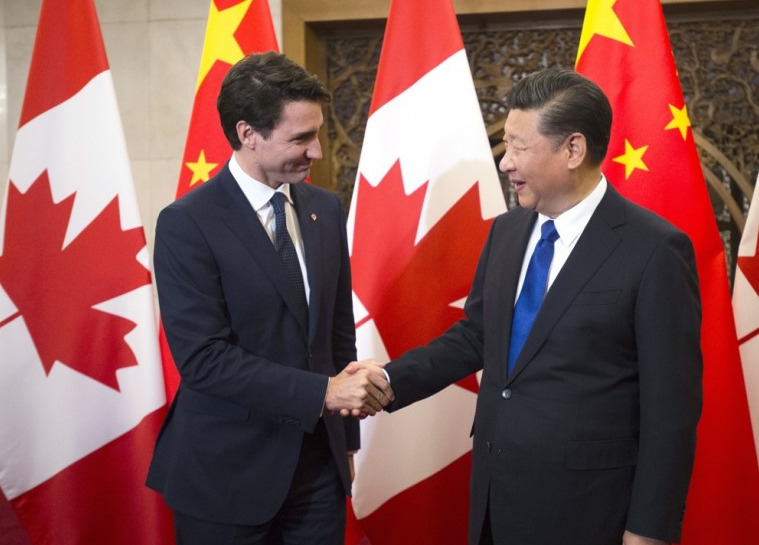 Canadian Prime Minister Justin Trudeau is now visiting China, but the two countries have not yet agreed on formal negotiations for a free trade deal. This indicates that divergences exist on the basic principles of trade between the two sides. This is no big deal. The two nations can take their time discussing it.
However, commentaries from the Canadian media including The Globe and Mail, which described China as "an absolute dictatorship," with which Ottawa should "be in no hurry to conclude" free trade deals, sounds irritating and ridiculous, as if Canada is suffering great losses from its trade relations with China.
Trade between China and Canada is mutually beneficial, more significant than the ideology upon which the latter's media has been focusing. When Canada imports a pair of shoes from China, will Canada ask how much democracy and human rights are reflected in those shoes? It would be as absurd as China questioning the capitalist nature of every single good it imports from Canada.
Since their bilateral trade is mutually beneficial, when it comes to developing trade, no one is asking a favor from another. The superiority and narcissism of the Canadian media, that Canada is being pursued by China, is beyond words.
Some Canadians worry Washington will be disgruntled if Beijing and Ottawa get too close, which will in turn affect negotiations of the North American Free Trade Agreement. Such a concern is understandable. Canada's economy relies heavily on the US. The country is in the shadow of Washington. If Canada is gambling this situation aids long-term prosperity, there is nothing more to say.
After all, China is another option for Canada. Their economic complementarity is very strong and trade between the two sides has been developing rapidly without a free trade agreement. Developing trade relations with all countries is a principle of China, which believes that multiple friends will lead to multiple paths. This is the logic of all major powers. Yet we are not asking Ottawa to share the same idea as us.
For the moment, China is the world's largest goods trading nation and Canada's second-largest trading partner. The gap between Sino-Canadian trade volume and US-Canadian trade volume will inevitably narrow.
If Ottawa does not want to be left behind by the times, it will not give up on the opportunity to cooperate with Beijing.
Canada ranks only 10th among China's trading partners, but China respects it. Compared with accusations from Canadian media, such an attitude shows more self-esteem.
Some people in Canada are still immersed in their long-term prejudice against China. They don't have an open mind to support and promote friendly exchanges between different cultures. This is a lingering reality. But China is accustomed to uncertainty in its ties with Canada. China is also not in a rush to develop its relations with Canada. Let it be. This is the most genuine attitude of Chinese society.