US ban "unfair," "unacceptable": ZTE
SHENZHEN, April 20 (Xinhua) -- Chinese telecom equipment maker ZTE Corp. said in a statement on Friday that it will not accept a ban by the United States on the company, calling the decision "unfair."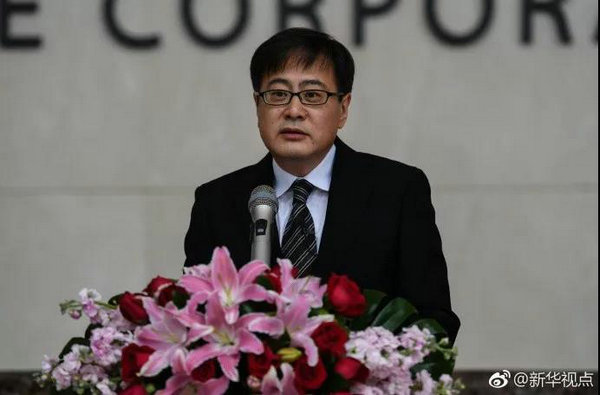 Photo: Xinhua
"The ban will not only severely impact the survival and development of ZTE, but also cause damage to all partners of ZTE including a large number of US companies," said the statement, which came after the US Department of Commerce imposed a denial of export privileges against ZTE for alleged violations of the Export Administration Regulations earlier this week.
It is "unacceptable" that the US side insists on unfairly imposing the most severe penalty against ZTE, even before the completion of an investigation, the statement said.
The US side has disregarded the fact that ZTE has identified the issues itself and immediately reported them to the US side, and that "the company has taken measures against the employees who might have been responsible for this incident," the statement said.
ZTE argued that "corrective measures" had been taken immediately and a US law firm had been engaged to conduct an independent investigation before the US decision was made.
The company said it has continuously reflected on lessons from its past experience in export control compliance and has attached great importance to the matter during the past two years.
"Within ZTE, compliance is regarded as the foundation and bottom-line of the company's operation," the statement said.
Its efforts included organizing compliance training for over 65,000 employees, as well as comprehensively cooperating with the US side and providing over 132,000 pages of documents. In 2017, ZTE invested over $50million in its export control compliance program and is planning to invest more resources in 2018, the statement said.
The Shenzhen-based company said it is determined to take all judicial measures to safeguard its legal rights and interests, while it will not give up efforts to resolve the issue through communication.
Yin Yimin, chairman of ZTE, said at a press conference held on Friday afternoon that the company is firmly opposed to the US ban, which is likely to put the company "in shock" and cause direct losses to its global clients, including carriers and consumers, and its shareholders.
Meanwhile, the company will increase R&D investment, Yin said. "It's better to rely on oneself than to seek help from others," he said, adding that it is confident in taking on challenges.
China's Ministry of Commerce (MOC) said Thursday that the US action against ZTE will damage itself. "The action targets China, however, it will ultimately undermine the United States itself," said MOC spokesperson Gao Feng.
Established in 1985, ZTE provides technology and products to clients in more than 160 countries and regions.