Netflix locks up China's top detective show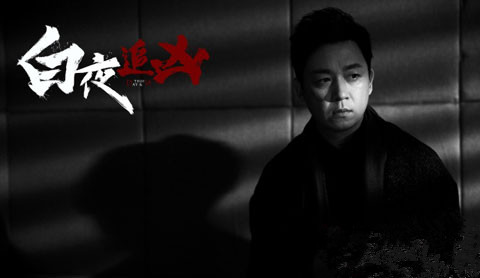 The Hollywood sun is shining on "Day and Night", the Chinese megahit detective web-series that's racked up a staggering 4.7 billion views over the course of its 32-pisode run this past year in China.
"Day and Night's" success continues, as they lock up an exclusive distribution deal with American online streaming giant, Netflix, the tenth largest internet company in the world, which will launch the show worldwide in 190 markets, including the United States.
Netflix's "Day and Night" deal marks the company's first co-venture with the Alibaba-owned Youku, a Netflix spokesperson ho refused to reveal his name told Xinhua on Friday.
"This is the first time that Netflix is partnering with Youku, and the exclusive distribution of Day and Night adds to a growing library of Asian content on Netflix's global platform reaching over 109 million members worldwide," the spokesperson disclosed to Xinhua.
Youku, which streams 500 million active monthly users, is one of China's largest online video streaming platforms, alongside competitors: iQiyi, Tencent Video, LeTV, Shohu, PPTV and others. It is bundled in with the Mozilla Firefox web-browser's Chinese version.
Initially a user-generated content site similar to Youtube, Youku pivoted to provide professional films and videos from over 1,500 content licensing partners, as well as its own higher-quality original content, including "Day and Night" ,"The Advisors Alliance" , "Rakshasa Street" and "Oh My General" - all of which have generated billions of views in China.
"We are proud to partner with Netflix in this ground-breaking distribution agreement," said Yang Weidong, president of Youku, Alibaba Digital Media and Entertainment Group.
"The cultural industry is undergoing robust growth in China, and I believe the export of high-quality content will help people around the world gain a better understanding of the soft power of China. I'm delighted that Youku can become a pioneer in driving this initiative," Yang continued.
In "Day and Night", in the wake of a horrifyingly home invasion that leaves Guan Hong Yu framed for the brutal murders of a family of five, his twin brother, Guan Hong Feng, the former Commander of the Criminal Investigations Unit, must come out of retirement to secretly reteam with his former partner, Xun Zhou, to try to clear his twin brother's name.
Besides the introduction of a twin to a fairly common mystery plot, the story then takes a clever right turn when the character of Commander Hongfeng is written not as just another genius crime-solver, but as a man afflicted with a debilitating weakness - severe nyctophobia or the extreme fear of darkness - that prevents him from pursuing the investigation after darkness falls.
In an inspired twist, Hongfeng is forced to secretly allow his framed twin to impersonate him at night as they match wits to unravel the mystery together. The multiple layers of secrets upon secrets leads to a complex interplay of relationships and situations that compelling unfold throughout the series, as the twins brothers struggle to expose the real killer and rebuild their alienated relationship.
The series stars noted Beijing actor, Yueming Pan, who plays the twin brothers, known for "A Lingering Face", "A Love of Blueness" and "Moment in Peking," as well as newcomer, Wang Long Zheng, known for "Strangers" and "Evil Minds." who plays Hongfeng's former police partner working with him in secret.
Though blessed with a unique story and talented actors, the success of "Day and Night", like any project, also hinges on obtaining good distribution.
Streaming video sites are now wildly popular in China, with an estimated 144 million subscribers per year, up 80 percent over last year. Rapid growth is also occurring in many other territories around the globe.
To tap into this growing phenomenon, the cornerstone of Netflix's aggressive growth plan was for rapid tactical expansion into every country and region in the world.
Last year, in a letter to shareholders, Netflix CEO Reed Hastings and CFO David Wells told investors that their goal was to "successfully operate a small service in China centered on our original and other globally-licensed content."
Stymied from launching their own service in China, Netflix top brass opted to put a toe in the water instead - by partnering up with a top Chinese provider.
But curiously, it is not Youku with whom Netflix recently inked a licensing deal to stream their programming in China, but their top competitor, iQiyi.
iQiyi is another of the top video streaming platforms in China, running neck and neck with Youku, and also boasting over 500 million monthly active users and close to 6 billion hours of online views per month.
Netflix, spokesperson, Jessica Lee, announced in a statement, that "popular Netflix series such as "Black Mirror," "Stranger Things" and "Mindhunter" will be made available to subscribers in China via Baidu-owned iQiyi' s online streaming service."
The deal may go both ways. In addition to licensing Netflix content into China, viewers may see an up-tick in Chinese content streaming to viewers in other countries on Netflix.
The American online streaming giant is no stranger to Chinese content. In addition to "Day and Night", they have previously streamed such other Chinese and Hong Kong favorites, as: "Empresses in the Palace", "All Quiet in Peking", "My Sunshine", "Beautiful Secret", "Diamond Lover", "Crime Scene Investigation Center" , "Keep the Marriage as Jade", "Shuttle Love Millenium" , "Elite Brigade" and "The Family Doctor", amongst others.