Images record Shenzhen's 40-year journey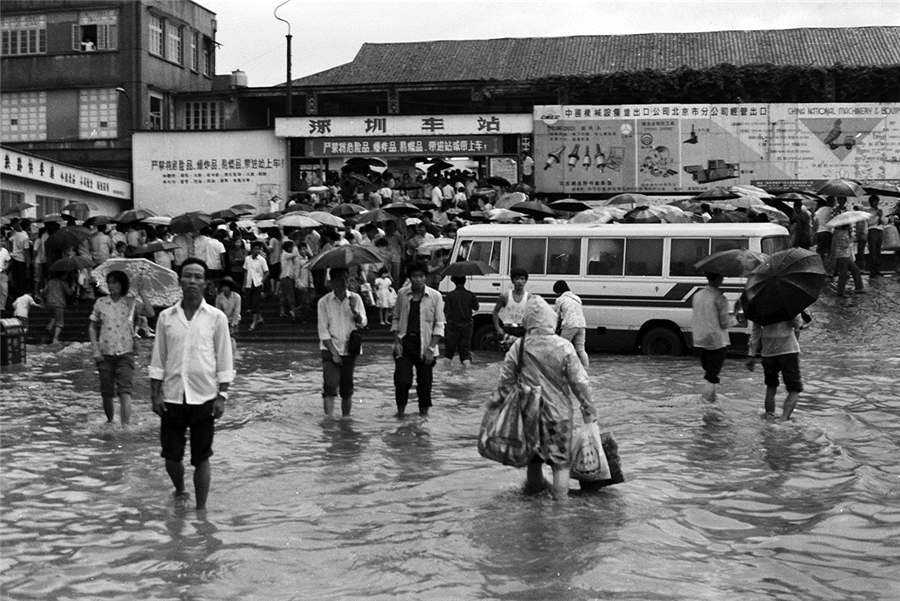 In the early 1980s, a typhoon rainstorm flooded the Shenzhen Railway Station, affecting travel. (Photos: Xinhua)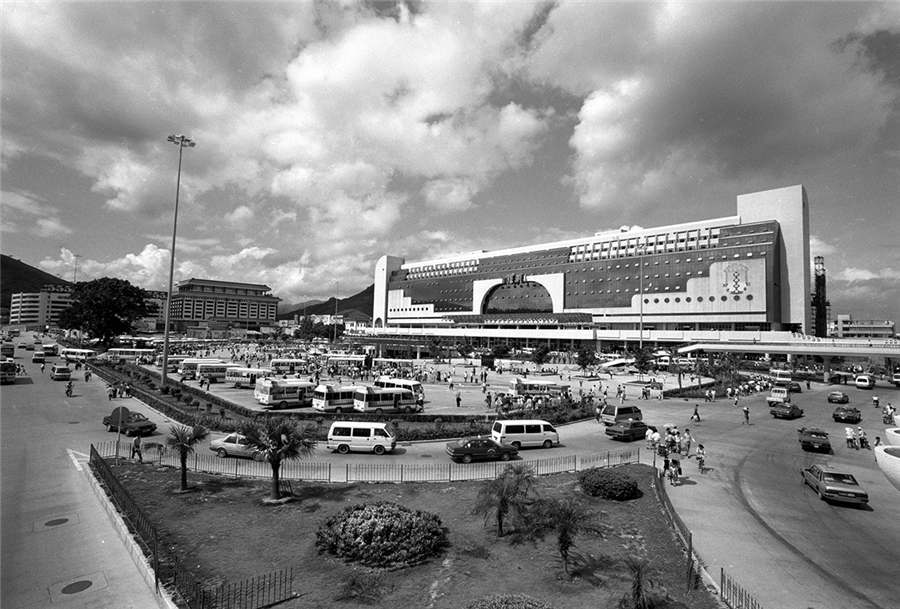 The Shenzhen Railway Station in 1998 was a transportation junction linking railway, subway and bus. The Shenzhen government transformed and renovated the railway station many times to better facilitate people's travel experience.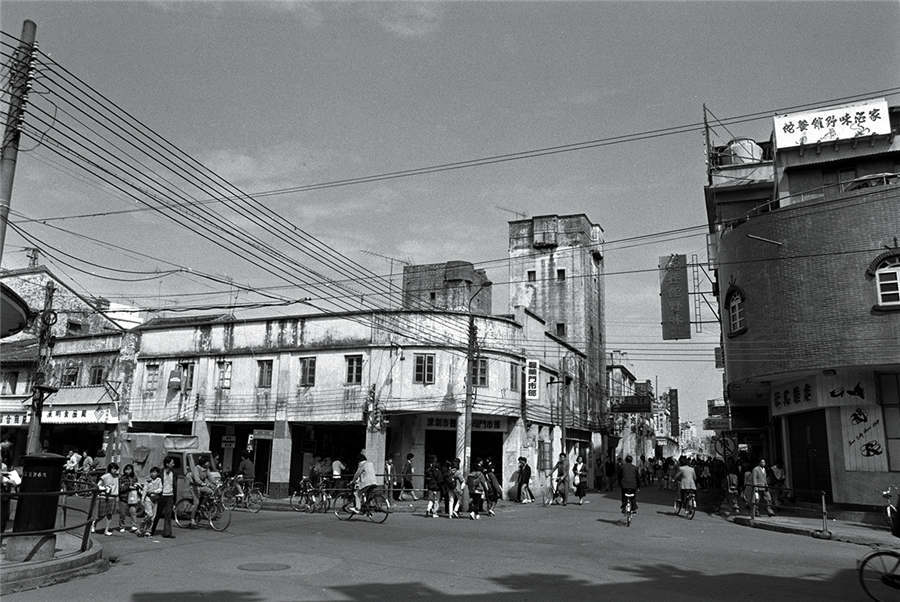 A view of Dongmen old street in Shenzhen in 1983. Then, it was a small, remote town neighboring Hong Kong with a population of less than 30,000 residents.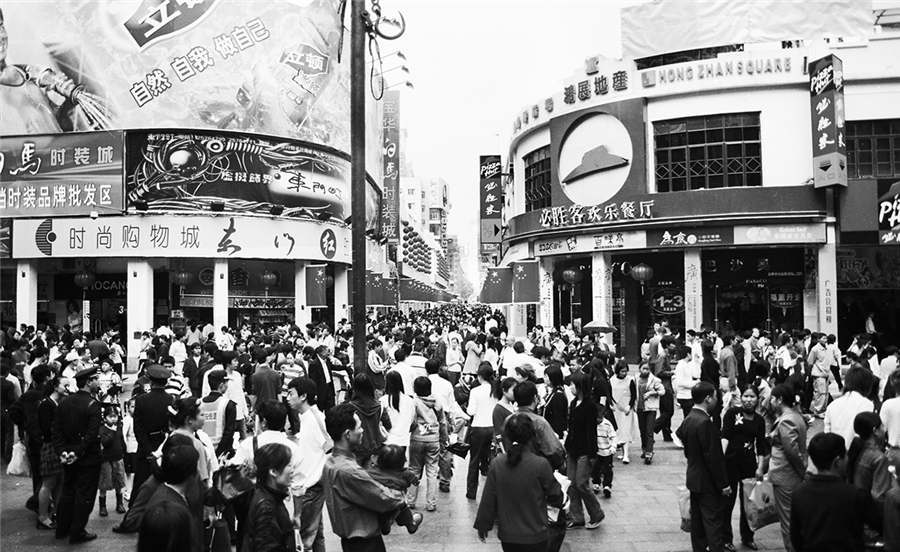 Dongmen in 2009 was a bustling center with high-rises and throngs of people, a must-go site for shopping and traveling.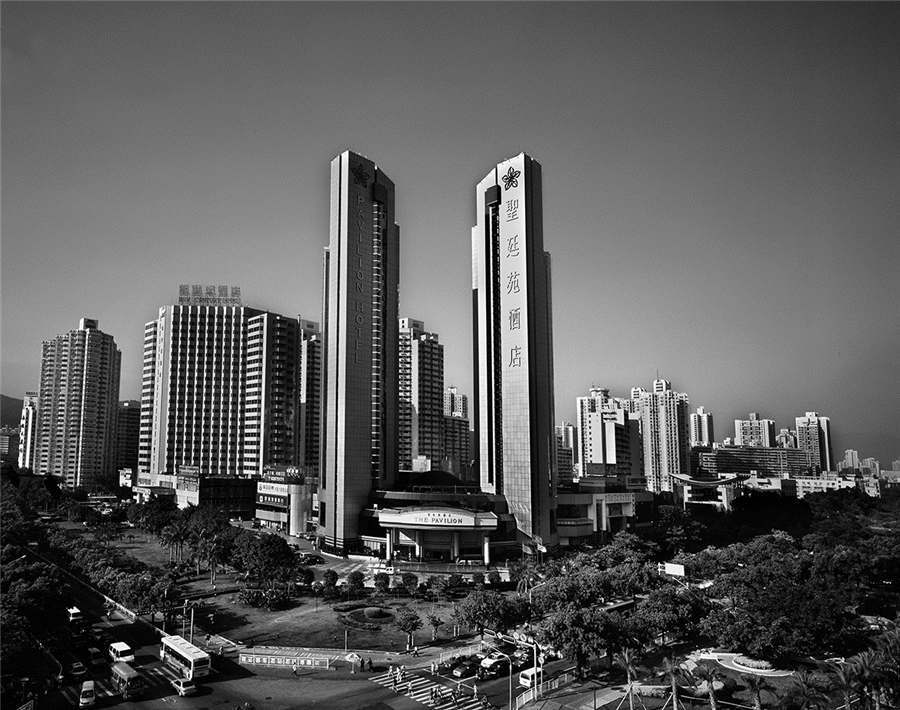 In 1999, at the intersection of Hongli Road and Huaqiang Road, five-star hotels and skyscrapers had completely covered the shanty town.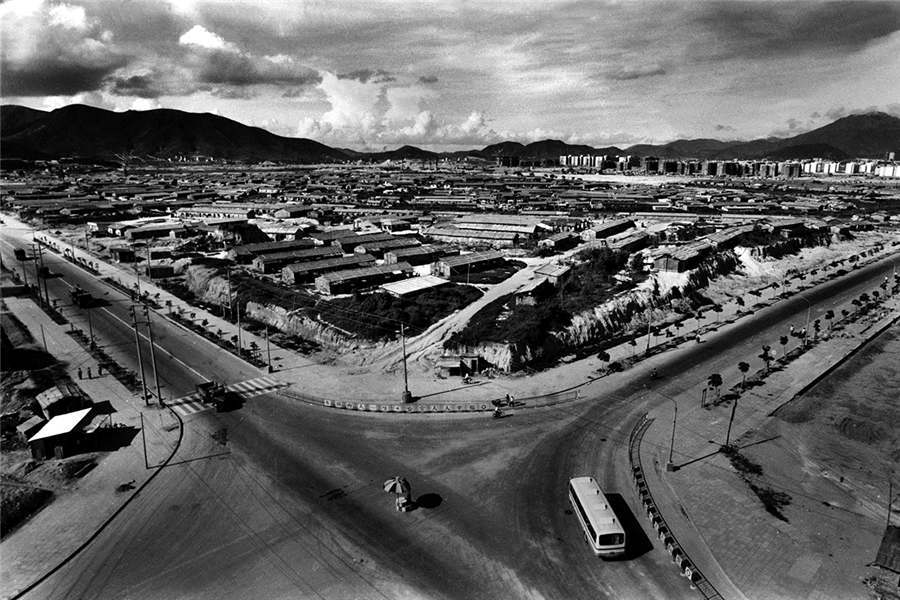 The Baishaling area under Bijia Hill in Shenzhen in 1985 was a shanty town for the early construction workers and builders transforming Shenzhen.