Design gala opens in creative Chinese city
People's Daily
1510406317000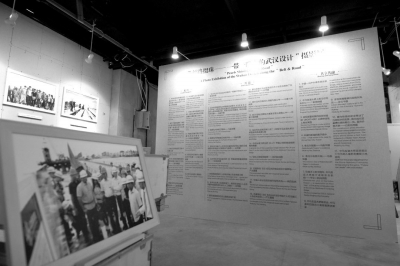 Photo exhibiton of Wuhan Design Biennale in Shanghai (Photo: ifeng)
A design gala opened Saturday in central China's Wuhan, capital of Hubei Province, which recently joined UNESCO's Creative Cities Network with three other Chinese cities.
The fourth Wuhan Design Biennale includes 30 exhibitions featuring urban works, the Yangtze River and the Belt and Road, and more than 20 seminars on creative cities, the modernization of the construction industry and urban designing.
The event, titled "Design Future," will last 14 days and is aimed at meeting people's needs for a better life through innovation in design.
Visitors can enjoy various activities such as design models, paintings, virtual reality, cartoons and fashion shows.
On Oct. 31, the United Nations Organization Educational, Scientific and Cultural Organization (UNESCO) picked Wuhan (design), Changsha (media arts), Macao Special Administrative Region (gastronomy), and Qingdao (film), to join its Creative Cities Network.
The design exhibition began in 2011 and is held every two years.