Major commercial banks raise Beijing mortgage rate
BEIJING, May 8 (Xinhua) -- Four major Chinese commercial banks have raised their mortgage rates for first-home purchasers in Beijing, a move expected to further cool the local property market.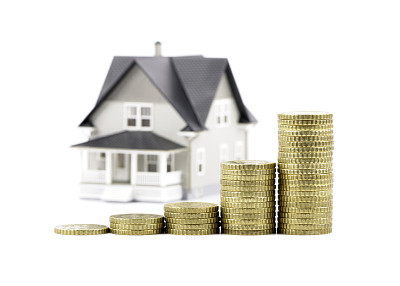 Photo: VCG

The Beijing branches of the Industrial and Commercial Bank of China, China Construction Bank, Agricultural Bank of China, and Bank of China have decided to lift their floor mortgage rates for first-home purchasers from 1.05 times to 1.1 times of the central bank's bench mark interest rate.
For a first-home buyer who would like to borrow one million yuan ($157,100) over 25 years, the mortgage rate change means he or she would have to pay an additional 145 yuan each month.
The mortgage rate for buying second homes remains unchanged at 1.2 times of the central bank's bench mark interest rate.
The four banks said the decision was made in line with market changes and their development plans.
Analysts predict that commercial banks might continue to raise mortgage rates as the current level is still comparatively low.
Jiang Han, a researcher with Suning Institute of Finance, attributed the mortgage rate rise to growing capital costs, market competition in attracting deposits, and low returns on housing loans.
He believes that the move will weigh upon property prices, especially for areas with inflated prices, but the general housing market will remain stable.
Official data showed that the average price of new houses in Beijing dipped 0.6 percent year-on-year in March, while that of second-hand houses fell 6.8 percent.