China concerned over US restrictions on Chinese investment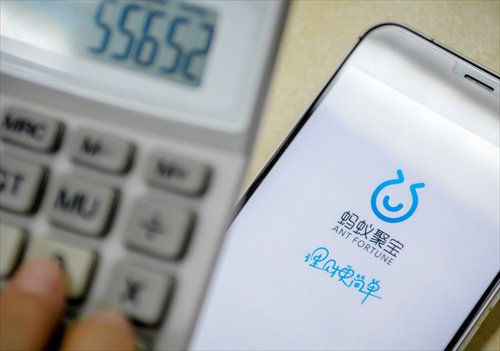 Ant Financial's Ant Fortune app for money management Photo: CFP
China on Thursday expressed concerns over restrictions on Chinese investment placed by the United States citing national security concerns.
The US government rejected a merger by China's Ant Financial with US money transfer company MoneyGram International Inc. over national security concerns last week.
"As far as the Ant Financial case is concerned, we feel sorry to see that normal business investment and merger made by a Chinese enterprise in the US was once again blocked due to the so-called national security reasons," said Ministry of Commerce spokesperson Gao Feng.
"We do not oppose normal security review by relevant countries over foreign investment, but we are concerned about the acts of setting up glass door and swing door to restrict foreign investment citing national security," Gao said.