China hopes Japan will translate positive remarks into actions: FM
China hopes Japan will translate positive remarks on improving relations with China into actions, a Foreign Ministry spokesperson said Friday.
Chinese State Councilor and Foreign Minister Wang Yi met with Japanese Foreign Minister Taro Kono on the sidelines of the Association of Southeast Asian Nations (ASEAN) foreign ministers' meeting and related meetings Thursday.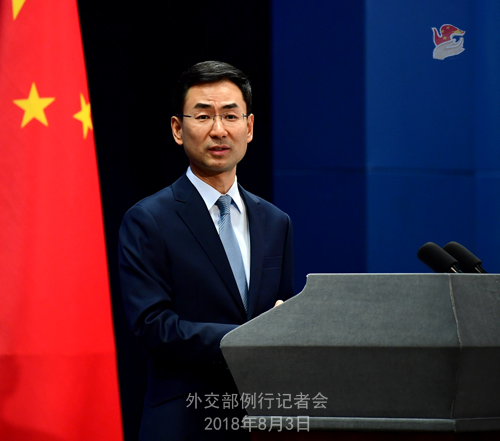 According to reports, Kono said that Japan is pleased that the development of Japan-China relations is on the right track and steady progress has been made in economic cooperation.
Kono also said his country is willing to make further efforts to implement consensus between the leaders of the two countries and to create a favorable foundation for the continuous improvement of bilateral relations.
Spokesperson Geng Shuang told a news briefing that China hoped Japan would do more to improve China-Japan relations as well as promote bilateral ties so they develop on the right track.