Lake protection a symbol of China's environmental aspirations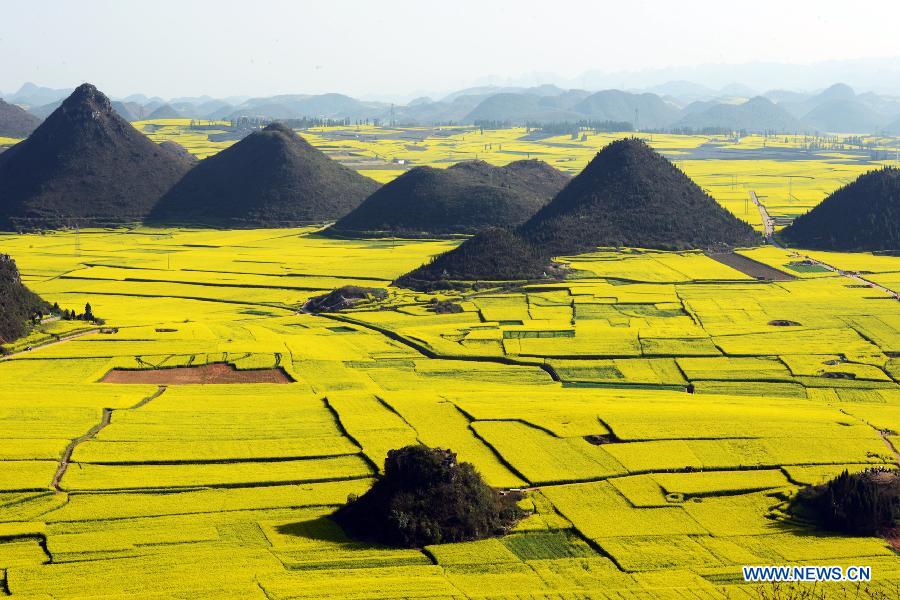 Although there are currently no tourists in Liyuan Village in southwest China's Yunnan Province, guesthouses and restaurants along the paths stand ready to welcome guests.
The village, on the shore of Cibi Lake, the origin of the well-known Erhai Lake in the city of Dali, has been blamed for discharging waste water into the lake. Since March this year, 18 guesthouses have been closed and will only be allowed to reopen after installing a sewage treatment system.
"I didn't understand the closure at first, as we are still in the middle of our house loan. Government representatives came to talk to us several times," said Yang Xiaoli, a guesthouse owner.
"Now I understand. Although there are no tourists at the moment, in the long term, it will protect the environment which will attract more visitors," said Yang.
According to the report delivered at the 19th National Congress of the Communist Party of China (CPC) in October this year, China will adopt a holistic approach to preserving its mountains, rivers, forests, farmland, lakes, and grasslands, implement the strictest possible systems for environmental protection, and develop eco-friendly growth models and ways of life.
China will speed up prevention and control of water pollution, and take comprehensive measures to improve river basins and offshore areas, the report said.
Local government figures showed that the total discharge of waste water into Erhai Lake and its tributaries in 2016 increased by more than 50 percent from that of 2004. Among the main pollutants, those caused by restaurants and guesthouses grew at the fastest speed.
In March this year, Dali closed nearly 2,000 guesthouses and restaurants in a core area around Erhai Lake, showing the government's strong will to deal with water pollution.
Li Peijun, deputy head of Eryuan County which oversees Liyuan Village, said that as of April, a total of 589 guesthouses had been closed, and 221 of them in non-core areas had reopened to the public after a water discharge inspection.
Li said that waste water mainly comes from daily and agricultural use. It will be collected and processed by a purification system, then stored in a reservoir to be used for irrigating dry farm land and surrounding mountains.
In Dali's Gusheng Village, all 439 households have installed a sewage treatment system.
In the beginning, villagers disliked the system but later began to understand and support it, said Party chief of the village, He Qiaokun, adding that the technical knowledge was provided by the municipal government and experts from Shanghai's Tongji University.
"Residents of Liyuan Village have increased their environmental protection awareness, stopped barbecues around the lake and littering," said Yang. "I hope I can reopen my guesthouse soon with the new sewage treatment system."