UNICEF upholds inclusion on World Children's Day
China.org.cn
1669024477000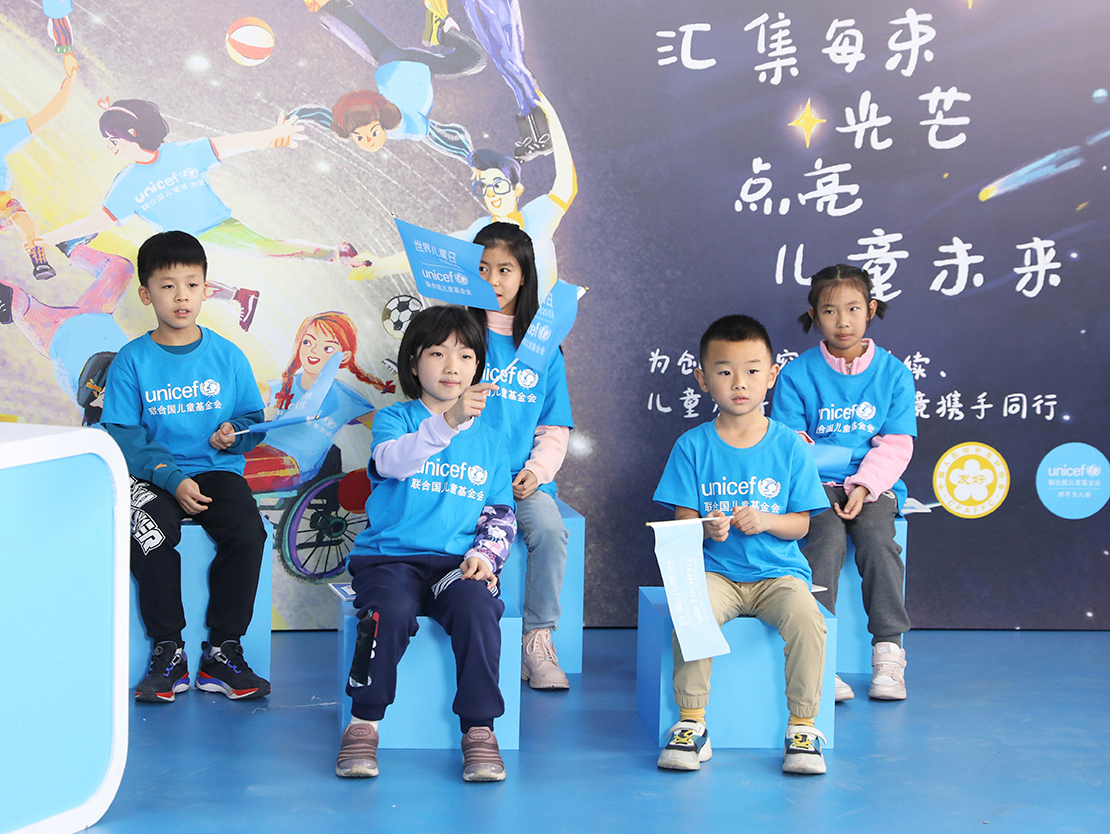 The UNICEF China's office in Beijing livestreamed a flagship event through social media channels on Nov. 20 to celebrate World Children's Day.
This year, UNICEF's day of action for children, by children shone a spotlight on their rights to inclusion and protection from discrimination under the tagline "Unite everyone's brilliance, light up for children," stressing that every child, no matter their gender, race, religion, language, ability, or other status, deserves a fair chance in life.
The organization's supporters across China used creative and innovative ways to symbolize their commitment to child rights, including hosting inclusive football games, organizing show-and-tell child rights lessons, using a football to spray paint myriad works of art, and painting their palms in blue.
Thirty-six cities and counties in China lit up iconic monuments, sports centers, and stadiums in blue, the largest number since celebrations began in the country in 2017.

Ahead of the special day, UNICEF hosted a workshop for children aged 8-14 to express their perspectives on their rights to survival, development, protection, participation, inclusion and non-discrimination.
"[To highlight] for every child, the right to inclusion, I made this drawing. This little girl has a physical disability. She wants to help her mother with grocery shopping. But she has a hard time getting into the supermarket," said Peng Xinyu, a 9-year-old girl. "A kind-hearted boy is helping her, and the supermarket now has a ramp that makes it easy for people to access it."
He Muyu, a 12-year-old boy, said, "I love drawing trains. I hope children can be like all kinds of trains. We can all travel far toward a bright future. [This shows] for every child, the right to non-discrimination."