Tibet to debut bullet train service this year
chinadaily.com.cn
1609917913000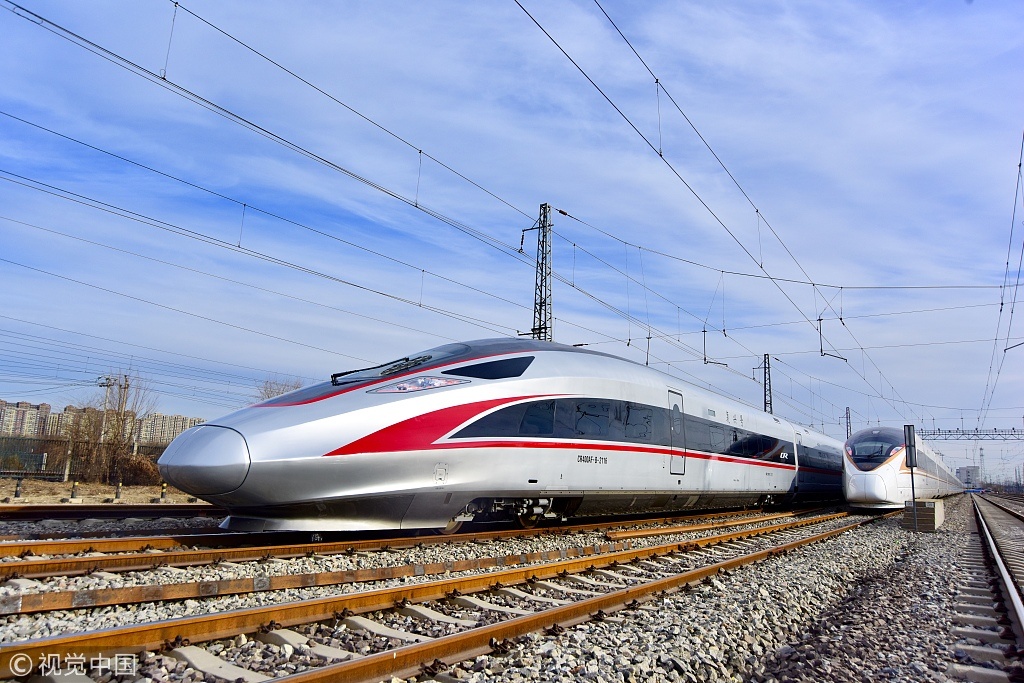 High-speed Fuxing bullet trains will be put into use on the Lhasa-Nyingchi Railway starting in June, connecting two major cities in the Tibet autonomous region as announced at the annual conference of the China's national railway operator on Monday, CCTV reported.
As a section of the Sichuan-Tibet Railway, the 435-km Lhasa-Nyingchi railway, 75 percent of which is bridges and tunnels, has a designed speed of 160 kilometers per hour and is expected to be completed and put into operation by June 30.
The railway line is designed with 34 stations, and 17 stations are expected to be put into use by its preliminary operation.
In addition to the under construction Lhasa-Nyingchi railway, improving train services by setting up a floating price system and accelerating key railway construction are among goals set by China's national railway operator for this year.
Tibet has witnessed railway expansion since the operation of the Qinghai-Tibet Railway in 2006, which runs from Xining of Qinghai to Lhasa. It was the region's first rail link with the outside world.
As the first extension line of the Qinghai-Tibet Railway, the Lhasa-Shigatse Railway linking Lhasa with region's Shigatse city was operational in 2014.