Beijing on alert amid world virus resurgence
Global Times
1602763018000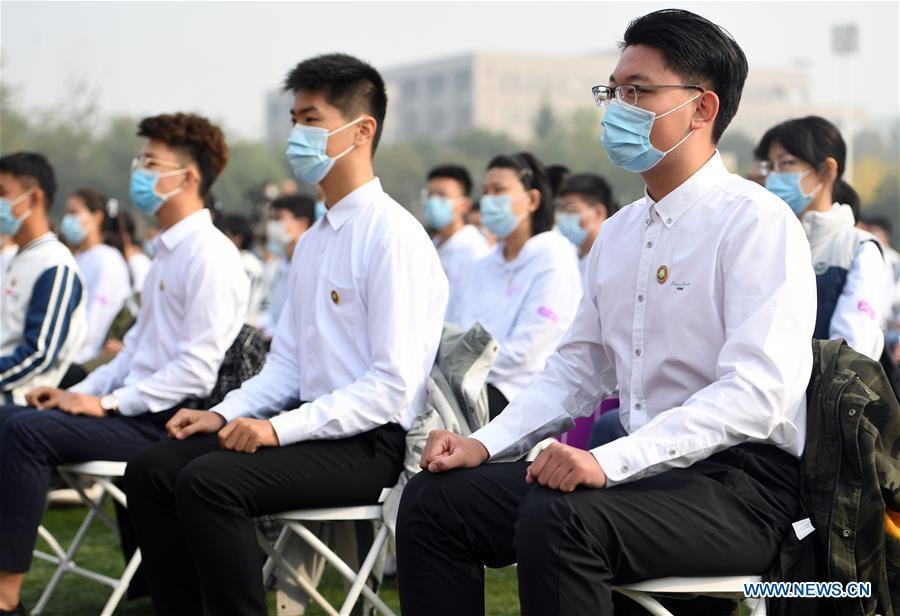 Amid a global COVID-19 resurgence and the approaching cold winter that increases the occurrence of respiratory diseases, as well as a recent flare-up in Qingdao, Beijing has stepped up management of overseas arrivals and enhanced testing capacity to tackle the risk of a second wave.

At a Wednesday press conference on epidemic control, Beijing officials announced strict management of international arrivals to the capital, including three tests — before departure, at Chinese customs and after finishing a quarantine period. Some 34 hotels have been opened for medical observation for people who entered the capital after September 3, when the city resumed some international flights.
City officials also warned residents not to travel outside China and vowed to strictly prevent passengers from third countries making transfers from other places to Beijing. Enhancing monitoring and disinfection of imported food transported in cold chains will also be emphasized.
The risk of a large outbreak is low in Beijing as the city has been on high alert and is even more cautious as winter approaches, Wang Peiyu, deputy head of Peking University's School of Public Health, told the Global Times on Thursday.
Experts noted that strict precautions against imported infections are vital as the international resurgence of the coronavirus, and the high occurrence of respiratory diseases in winter, may pose danger to the metropolis.
Europe, which had tamed the coronavirus in past months, is facing a surge of infections, with an average of more than 100,000 cases a day, filling hospital beds and driving up death tolls.
Besides the shadow of imported infections, a recent outbreak in Qingdao, East China's Shandong Province also alerted Beijing, which has traced five close contacts and 15 secondary contacts related to Qingdao patients.
A community worker at a residential compound in Chaoyang district told the Global Times on Thursday that after the infection in Qingdao, the compound was asked to heighten attention to people returning from other cities.
"But I felt that the public knows how to deal with the new normal, and buy groceries and do exercises as usual," the worker said. People had taken off their masks outdoors but many wore them again recently since the Qingdao outbreak, she said, adding that the sudden drop in temperature was another factor.
Beijing will increase its nucleic acid testing capacity to 600,000 a day by the end of November, which is triple the amount it had in mid-June when the city experienced the Xinfadi outbreak.
Major hospitals and district CDCs will be equipped with quick test tools that can give a result in 30 minutes. Testing vehicles are deployed in districts including Chaoyang, Yanqing and Tongzhou, city officials said.
Although the city's existing 229 testing labs, which can handle more than 520,000 samples per day, may not run at full swing in most times, they are very important if an infection occurs in this populous city, Wang said.
Testing will also differentiate fever patients who have flu or other diseases instead of coronavirus, which is more useful in the winter when flu cases surge, Wang said.
The city set up 480 flu vaccination sites and residents can get the vaccine at their own expense. School children and some other sensitive groups must take flu vaccinations. These measures aim to avoid a dual-epidemic of flu and COVID-19 when winter comes.
Beijing also formed a 3,600-person epidemiological investigation team to guarantee effective and clear tracking in case of an infection.