Wuhan doctors share anti-epidemic formula through live broadcasts
People's Daily Online
1586508831000
In the past week over 50 doctors in Wuhan, central China's Hubei province, voluntarily hosted 14 live broadcasts to relay anti-epidemic experience with overseas netizens.

(Photo provided by interviewees)
Through online platforms the doctors, who come from various departments at the Tongji Hospital, Tongji Medical College of Huazhong University of Science and Technology, benefited millions of netizens from over 10 countries, including the U.S., Germany, France, Italy, Britain and Australia.
Besides elaborating on hot topics related to the novel coronavirus (COVID-19), the medical hosts gave advice for people based on the conditions of their countries, tailoring protective measures for special groups such as children and pregnant women.
"It is worth our 100 percent efforts, even if the live broadcasts could only reduce the infection rate by 1 percent," said Cheng Cai, one of the promoters of the broadcast series.
To make the most out of the broadcasts, the medical workers need to consider the deployment of experts, selection of topics and technology required. Sometimes they have to get up early or stay up late to host broadcasts, considering the time difference between China and other countries.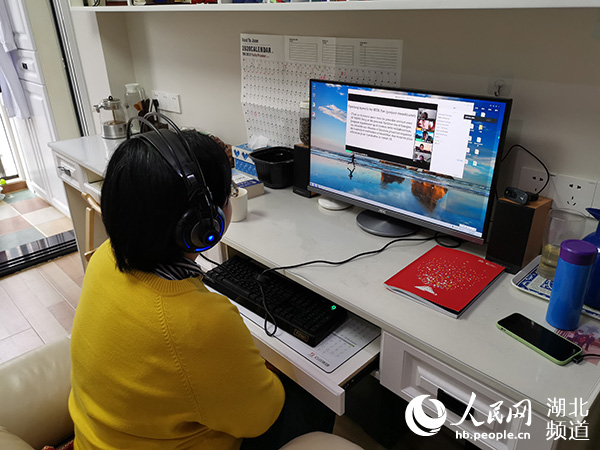 (Photo provided by interviewees)
Li Shuang, a gynecological doctor who participated in the activity, considered it very meaningful. "Pregnant women and those who have just given birth to babies require our particular attention during the pneumonia outbreak," Li said.
Some patients dare not go to the hospital for fear of infection, while some with fevers rush to the emergency department in panic, Li pointed out, adding that the live broadcasts could tell them what kinds of patients could be treated at home and what cases need to see a doctor in time, thus avoiding collateral damage amid the epidemic.