Retired Hebei police official punished for violating epidemic control regulations, insulting personnel on duty: CCDI
Global Times
1610344098000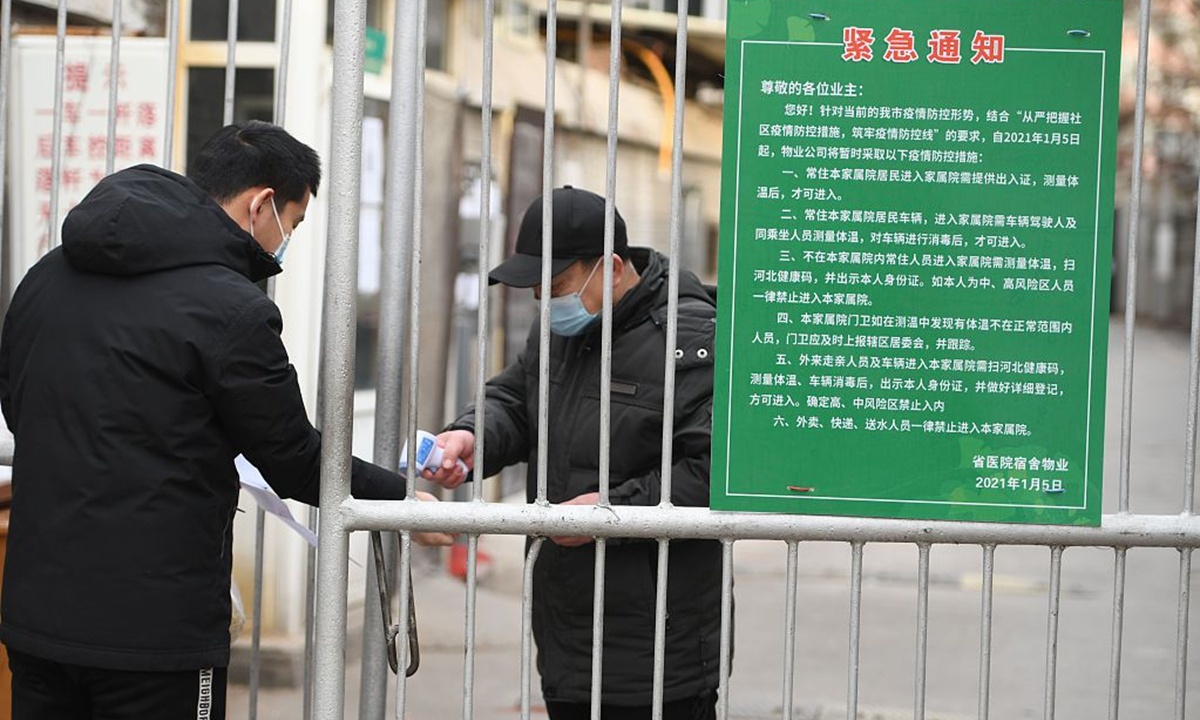 A retired Gaoyi county public security bureau deputy head in North China's Hebei Province has been given a five-day detention and a serious warning by the local Party discipline watchdog after he violated epidemic prevention rules and insulted personnel on duty, the Central Commission for Discipline Inspection (CCDI) website showed on Monday.
According to the CCDI website, the retired official surnamed Han violated epidemic prevention and control measures by forcing his way out of a housing compound that had been put under lockdown and insulting personnel who tried to stop him on Saturday morning.
Video footage online showed Han shouting insults at epidemic regulation enforcers while trying to force his way out of the compound.
At the end of the video, Han smashed the phone allegedly being held by enforcers, and again hurled insults at them.
Han has been given five days' detention as punishment, the CCDI report said.
Previously, three officials from Gaocheng district in Shijiazhuang, Hebei, were held accountable on January 6 for epidemic control failures by the city's disciplinary watchdog.