33 years old male COVID-19-related patient died of sudden cardiac arrest in Shanghai
Global Times
1650948071000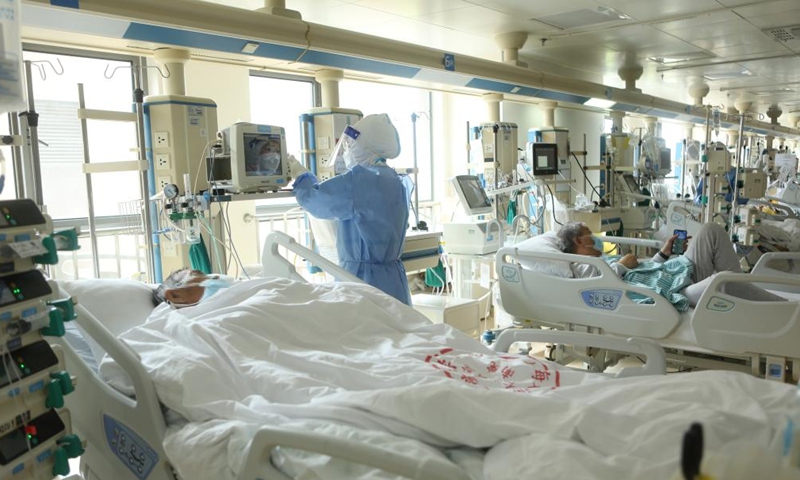 A 33-year-old male COVID-19 patient on Monday died of sudden cardiac arrest in Shanghai, and he had received two doses of COVID-19 vaccines, Shanghai health commission said on Tuesday.
Shanghai on Monday registered 52 more COVID-19 patient deaths, adding to a total number of 190 amid this around of Omicron outbreak. Among the 52 cases, their average age was 83.1, with the youngest being 33 and the eldest being 100, Zhao Dandan, deputy director of Shanghai health commission said at Tuesday's press briefing.
Except the 33-year-old patient, the rest of the patients had underlying diseases such as cancer, coronary heart disease, Parkinson's disease and Alzheimer's disease, Zhao said, noting that their deaths were caused by underlying diseases.
As of Monday, there have been 259 COVID-19 patients in severe conditions and 28 in critical conditions, according to Zhao.
The average age of the 190 deaths cases was 82.52, with the cases aged above 70 accounted for 86.32 percent, and 12 of them have received vaccines, according to the authorities.
Over 14,000 personnel were discharged from hospitals and released from medical observation on Monday, while the authorities urged the communities not to make any obstacles to allow them to return home safely.
Shanghai on Mon registered 1,661 local COVID-19 cases, 15,319 local asymptomatic infections.