Zambia launches construction of China-aided milling plants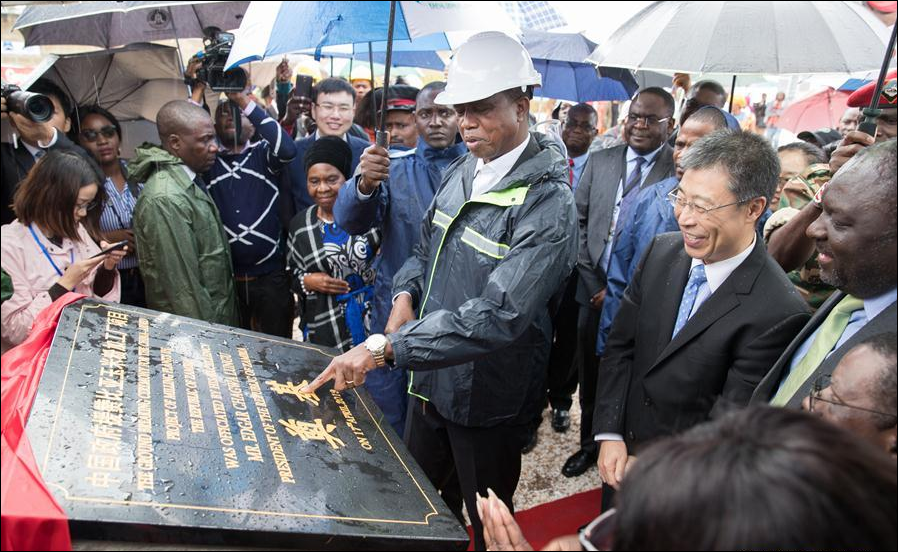 Zambian President Edgar Lungu attends the groundbreaking ceremony of a China-aided milling plant in Chongwe, Lusaka, Zambia, April 17, 2019. (Photo: Xinhua)
Zambia on Wednesday launched the construction of China-aided milling plants, which are expected to greatly improve food supply and increase local employment in the African country.
The three milling plants are located respectively in Monze district in Southern Province, Mpika district in Muchinga Province and Chongwe district, about 31 kilometers east of Lusaka.
According to Chinese Ambassador to Zambia Li Jie, who attended the groundbreaking ceremony in Chongwe, two of the milling plants will each have a daily processing capacity of 240 tons while the third one will be built as a "demonstration plant" at the China-aided Agricultural Technology Demonstration Center in the Zambian capital of Lusaka.
The demonstration plant will train about 200 local technicians per year with a daily processing capacity of 40 tons, the Chinese envoy added.
The Chinese envoy said the successful launch of the project was not only a reflection of traditional friendship between the two countries but also another achievement of the Forum on China-Africa Cooperation.
Attending the ceremony with the Chinese ambassador, Zambian President Edgar Lungu said it was comforting for Zambia to have an all-weather friend like China and called for continuation of the friendship for the good of peoples of the two countries.
Lungu said the milling plants represent a milestone to implement the government's policy aimed at improving rural people's lives and combating poverty.
Once completed, the plants will enable Zambia to secure food supply, stabilize food prices and create jobs for local people, the president said.
Agreed by leaders of the two countries during Lungu's visit to China in 2015, the milling plant project is under the Presidential Milling Plants Initiative and will be carried out by China Machinery Industry Construction Group Incorporated.
The construction of the three milling plants will take about 21 months. Previously, over 1000 solar-powered milling plants have been installed in various parts of the country since 2015.