China missile firm domesticates computer network
Global Times
1512676779000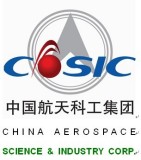 China's largest missile weapon designer and manufacturer has created the country's largest computer network system based on domestically developed processors in a bid to boost information security, the company announced Thursday.

The company's research and manufacturing departments have installed domestic processors in more than 20,000 computers to safeguard information and prevent manipulation by overseas technology monopolies, Gu Peng, director of the network and information security department of Institute 706 at the China Aerospace Science and Industry Corporation (CASIC) in Beijing told the Global Times on Thursday.

Domestically made means "we know everything about the processors and operating systems at hand and we can fix problems and update them from the basics and avoid the backdoor loopholes hidden inside by overseas developers, which will effectively defend against hackers," Gu said.

Most of China's key information infrastructure, systems and personal computers depend on overseas processors, operating systems and storage appliances that might contain safety loopholes and lock-ins, the People's Daily reported on Monday.

"The very survival of the country's information system is under threat," Gu said.

The corporation began replacing its computer network in 2014 with homegrown and controllable products including Loongson processors and Kylin operating systems, the People's Daily reported.

"Terminals based on Loongson CPU can fully meet daily office requirements and work as well as their overseas counterparts," according to a Loongson statement sent to the Global Times on Thursday.

The processors have been deployed in dozens of State projects including China's GPS-like BeiDou Navigation Satellite System, the statement said.

Kylin is an operating system developed since 2001 at the National University of Defense Technology in Beijing.

A State-owned high-tech company under direct administration of the central government, CASIC is the country's largest missile weapon designer and manufacturer.

By 2015 the company had completely localized 18 operating systems and a network of more than 1,000 computers handling State-level classified information.

Institute 706 leads the way, cooperating with more than 100 Chinese information technology companies to form a complete industrial chain for home-grown information-related products including CPUs, operating systems, database and cloud platforms, according to Gu.