Research offers hope for curing eye diseases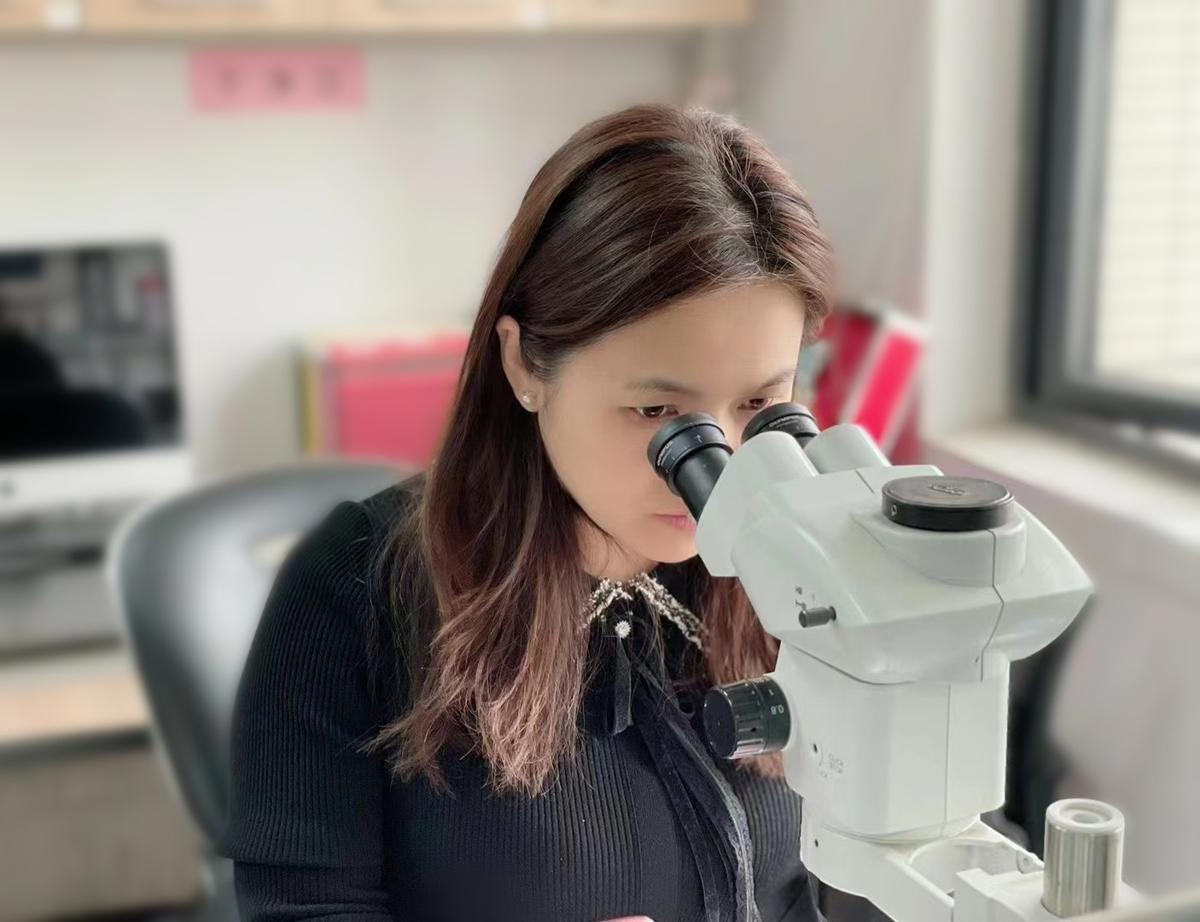 Patients with blinding retinopathy may recover their sight when they are treated with novel photosensitive protein in the future.

Ophthalmologist Shen Yin from Renmin Hospital of Wuhan University and her team published a paper in the magazine Signal Transduction and Targeted Therapy (STTT), a subjournal of Nature, online on Monday.
Animal experiments conducted in the study showed that using the new photosensitive protein can improve the vision of blind mice to about 30 percent that of humans, Shen said.
This suggests that blind people with retinopathy will be able to see light again when after receiving the new photosensitive protein treatment, she said.

The innovative research reveals the effectiveness of the new photosensitive protein in the treatment of retinal degenerative diseases under the light activation below the retinal safety threshold for the first time.

And it provides a new idea for the treatment of retinal degenerative diseases by optogenetics combined with other technical means. It represents a breakthrough in the research of retinal neurodegenerative diseases that may benefit a large number of patients with hereditary eye diseases.
Shen noted that retinitis pigmentosa is a chronic blinding disease.
"Its clinical incidence rate is about one in 4,000, and the treatment effects and prognosis are very poor. Eventually, it can cause blindness and seriously affect the quality of patients' lives," Shen said.

"This research result lays a good foundation for the clinical treatment of retinal degenerative diseases by using optogenetics, while providing the possibility for treatment of retinal degenerative diseases by combining optogenetics with other techniques."

She said there are more than 20 million blind people worldwide, and no effective treatment is available for retinal genetic diseases, including retinitis pigmentosa, which leads to blindness.
The photosensitive protein can be used to treat various hereditary conditions of the eye or retinal degeneration with certain causes, Shen said.
Macular degeneration patients can also benefit from the treatment before late retinal atrophy, she added.

Shen and her team have been deeply engaged in the research, transformation and clinical diagnosis and treatment of genetic eye diseases for more than 10 years and have applied new technologies in the diagnosis and treatment of genetic eye diseases.

They are now preparing to set up a special center for genetic eye diseases.
Shen's past research results have been published in Science Advance, PNAs, Nature Structure & Molecular Biology, eLife and other authoritative journals.