Charging network for NE vehicles planned in South China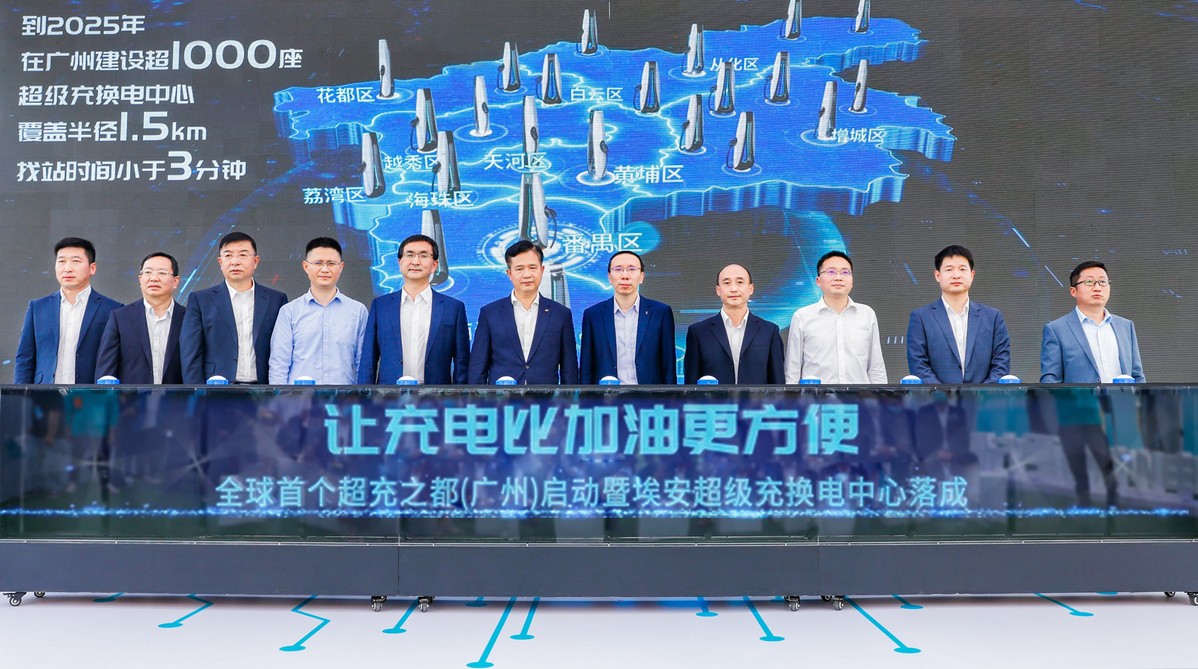 Guangzhou, capital city of Guangdong province, will usher in the large-scale construction of a new energy vehicle (NEV) charging network by building a total of 1,000 super charging and power exchange centers by 2025, according to a local company source.

The plan came after GAC Aion, a Guangzhou-based automobile company focusing on development of NEVs, launched its first super charging and power exchange center in Guangzhou on Thursday.
The center, in collaboration with Guangzhou City Construction Investment Group, Guangzhou Communications Investment Group, China Southern Power Grid and other institutions, is installed with the 480kw super charging piles, which has the highest charging power in the world.
Based on photovoltaic power generation and smart energy storage, the center enables an endurance of more than 200 kilometers for NEVs just after five minutes of charging.
According to a survey by the China Association of Automobile Manufacturers, some 40 percent of NEV users have complained at least once about a "too-long" charging time.
"Building more super charging and power exchange centers will help promote wide use of NEVs," said Gu Huinan, general manager of GAC Aion.
Guangzhou has been making efforts to promote use of NEVs in recent years, with the market penetration rate of NEVs reaching more than 40 percent, according to Gu.