Beijing sees improved roadside parking in 2019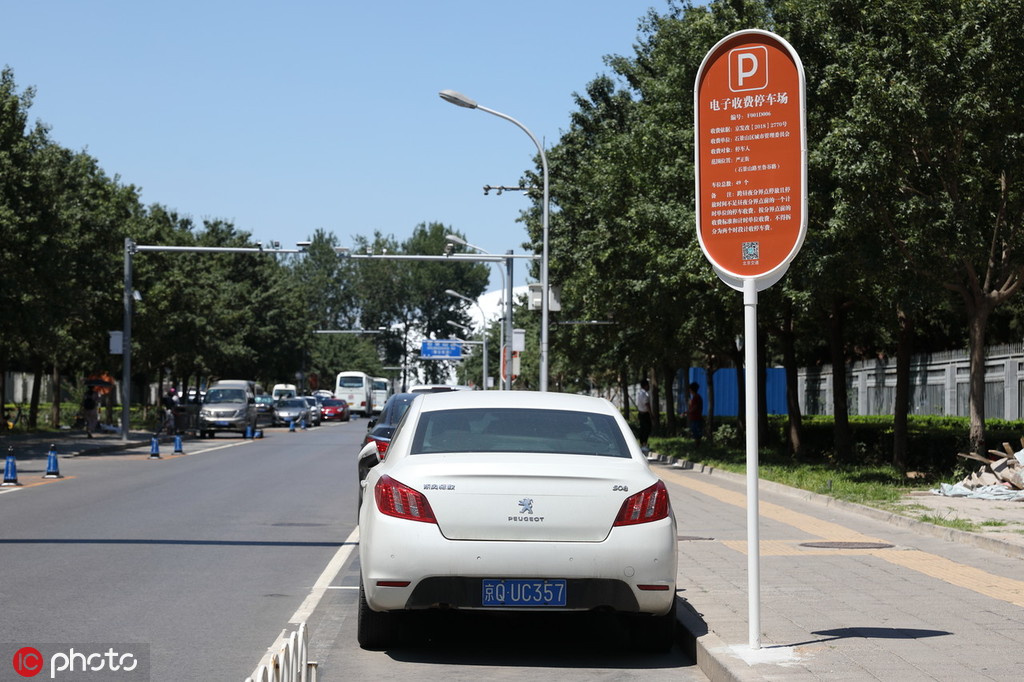 Photo: IC
BEIJING, Jan. 15 (Xinhua) -- Beijing has seen more organized roadside parking since the city started the full implementation of an electric tolling reform last year, local authorities said Wednesday.
A total of 61,000 roadside parking spots had been marked along 574 streets, according to Rong Jun, deputy head of the Beijing Municipal Commission of Transport, at a press conference held during the annual session of the municipal people's congress.
Statistics from the commission show that the average coverage of video surveillance devices at these parking spaces was 77 percent.
The first two batches of districts with e-tolled roadside parking spots received 14.2 million orders last year and collected 151 million yuan (about 22 million U.S. dollars) in parking fees.
The city has 6.35 million registered motor vehicles at the end of November 2019.