Senior CPC official calls for stronger cooperation with UNESCO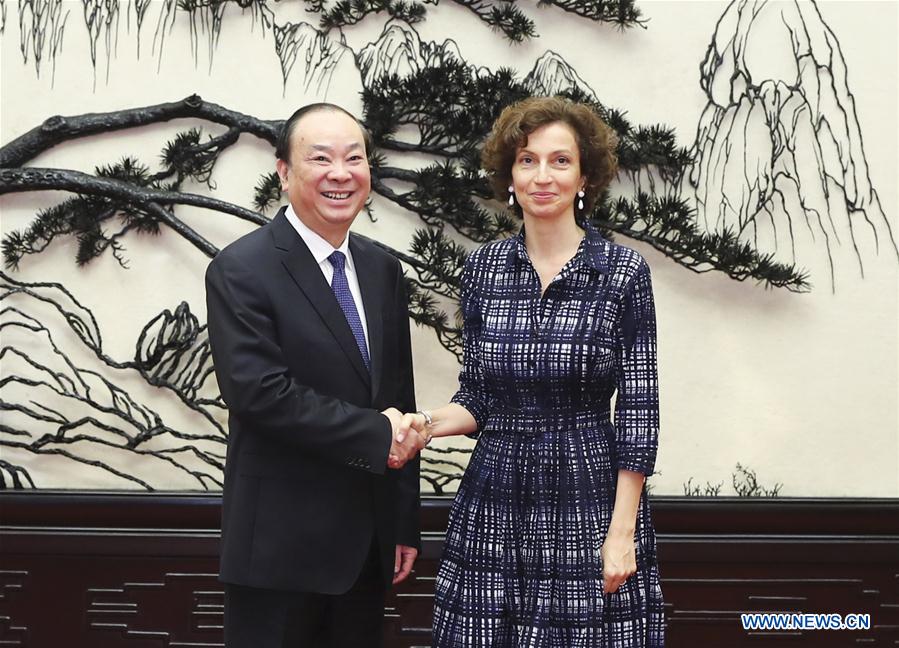 Huang Kunming (L), member of the Political Bureau of the Communist Party of China (CPC) Central Committee and head of the Publicity Department of the CPC Central Committee, meets with United Nations Educational, Scientific and Cultural Organization (UNESCO) Director-General Audrey Azoulay in Beijing, capital of China, July 17, 2018. (Photo: Xinhua)

A senior official of the Communist Party of China (CPC) Tuesday called for stronger cooperation with the United Nations Educational, Scientific and Cultural Organization (UNESCO).
Huang Kunming, member of the Political Bureau of the CPC Central Committee and head of the Publicity Department of the CPC Central Committee, made the remarks during his meeting here with UNESCO Director-General Audrey Azoulay.

Huang said China appreciates the role of UNESCO in safeguarding world cultural diversity and promoting lasting global peace, adding that China was ready to work with UNESCO to promote the building of a community with shared future for humanity.

For her part, Azoulay said UNESCO was committed to upholding and promoting multilateralism.

She appreciated China's firm support for UNESCO and expected to enhance exchanges and cooperation with the country.