China issues alerts for extreme convection weather, rainstorms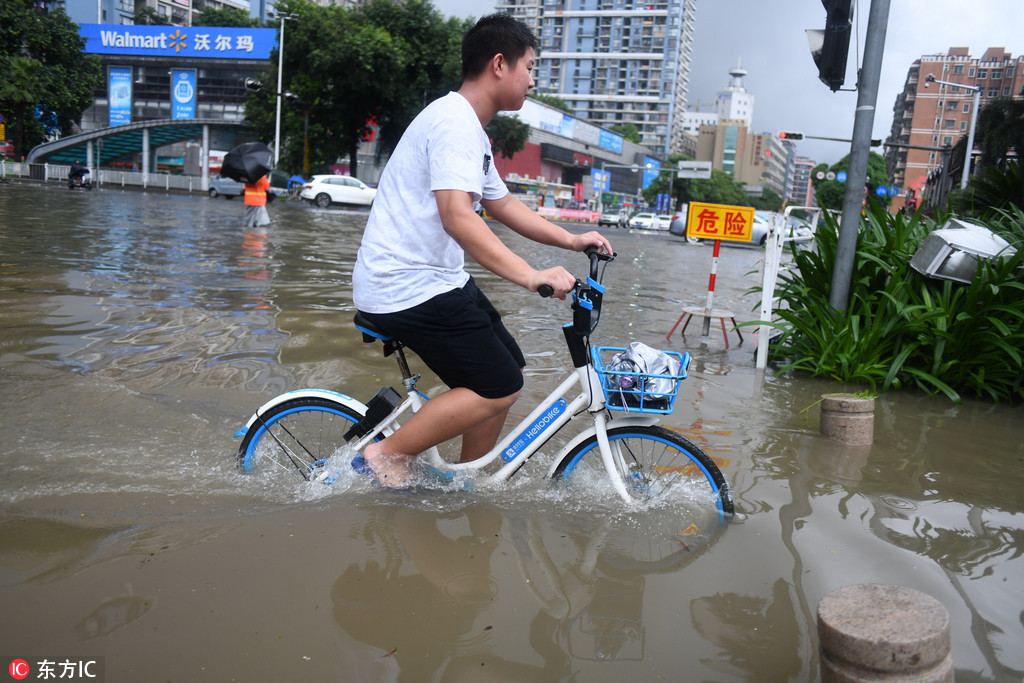 Heavy rainfall hits Dongguan, South China's Guangdong province, waterlogging the city, on Aug 30, 2018. (Photo:IC)
China's National Meteorological Center (NMC) Saturday issued alerts for extreme convection weather with heavy rainstorms, wind and hail in some southern parts of the country.
In the coming day, heavy rains will sweep over most parts of Guangdong, Fujian and Guizhou provinces as well as Guangxi Zhuang autonomous region in southern China, the NMC said.
Rainstorms and downpour are forecast to pelt southern Guangdong and eastern Guangxi, and these areas will also see short-term thunderstorm, gale and hails, according to the NMC.
The observatory calls on the government and relevant departments to be well-prepared to cope with any emergencies caused by the rainstorm and suggests that the public suspend outdoor activities.
Local authorities in Shenzhen city, Guangdong province, confirmed on Saturday that 11 people were killed in floods triggered by a sudden rainstorm in the city on Thursday.