Ministry tightens screws on soil polluters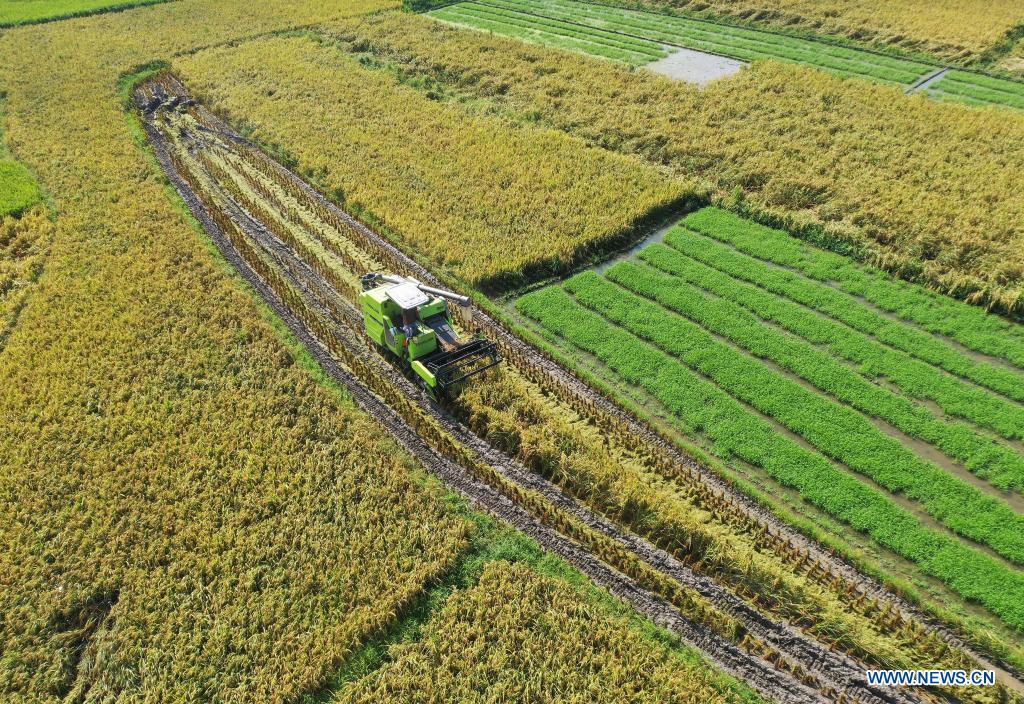 China will tighten supervision over sources of soil pollution, as it works to avoid new cases of contamination, according to the Ministry of Ecology and Environment.
During the 13th Five-Year Plan (2016-20) period, China made significant progress in clamping down on soil pollution, said Su Kejing, head of soil environment and ecology at the ministry, at a news conference on Friday.
"The worsening trend of soil contamination has been checked," he said. "Environmental hazards have essentially been brought under control."
However, more effort is needed to eradicate environmental hazards and prevent soil pollution, he said, adding that ministry's aim is that from now on, there should be no new cases of contamination.
Last year, the ministry instructed local authorities to check for potential sources of pollution among almost 15,000 key businesses, he said.
A major concern of the campaign is ensuring companies have the basic facilities and mechanisms in place to prevent dangerous substances from leaking, he said. Facilities for emergency response are another major focus, and officials were instructed to look into whether companies are able to identify potential risks in time and take action accordingly.
"Potential risks were found in almost 70 percent of the companies surveyed," Su said.
The first national attempt to screen for soil pollution hazards revealed that the performance of companies in many regions was poor, and some were found to only be going through the motions, Su continued, adding that many companies have yet to become aware that it is more cost efficient to identify and tackle soil pollution early, than pay to fix problems later.
Companies inspected during the initial round will be rechecked this year to ensure they have cleared their violations, he added.
Based on the experience gained during screening, the ministry will draft a series of technical norms and guidelines tailored to different sectors to help companies improve hazard governance.