Chinese store offers 'baijiu for life'
Global Times
1510210517000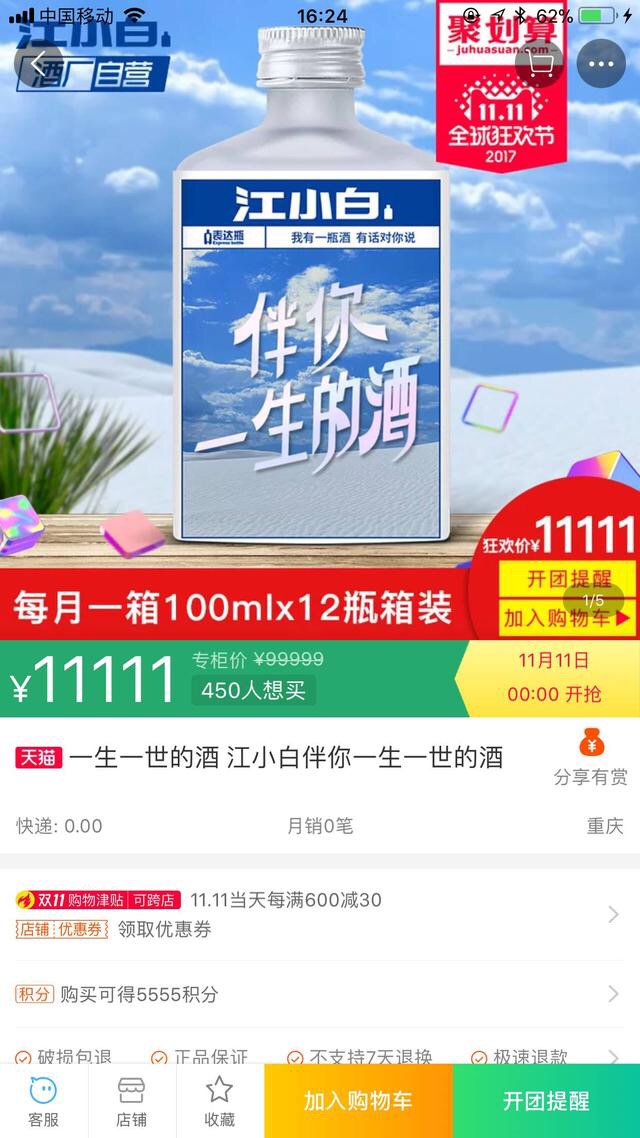 A liquor vendor in Southwest China is making a potentially dangerous Singles' Day sale offer: a lifetime supply of hard, cheap alcohol.
According to the Chongqing-based Jiang Xiaobai's page on e-commerce site Tmall.com, a one-time purchase of 11,111 yuan ($1,674) buys customers baijiu for life.

Baijiu, the most common alcohol in China, is primarily made of grain. It's a clear distilled spirit that packs a punch at 52 percent alcohol by volume.

The November 11 offer equates to a 12-pack of baijiu (normally priced at 179 yuan) every month - until you die.

And in case you do, the membership can be passed on to your children.

"If a customer passes away within five years, their immediate family can continue to enjoy the service after providing valid identification," said the store's customer service representative.

The company urges customers to update their contact information annually, just in case.