Xi meets Greek prime minister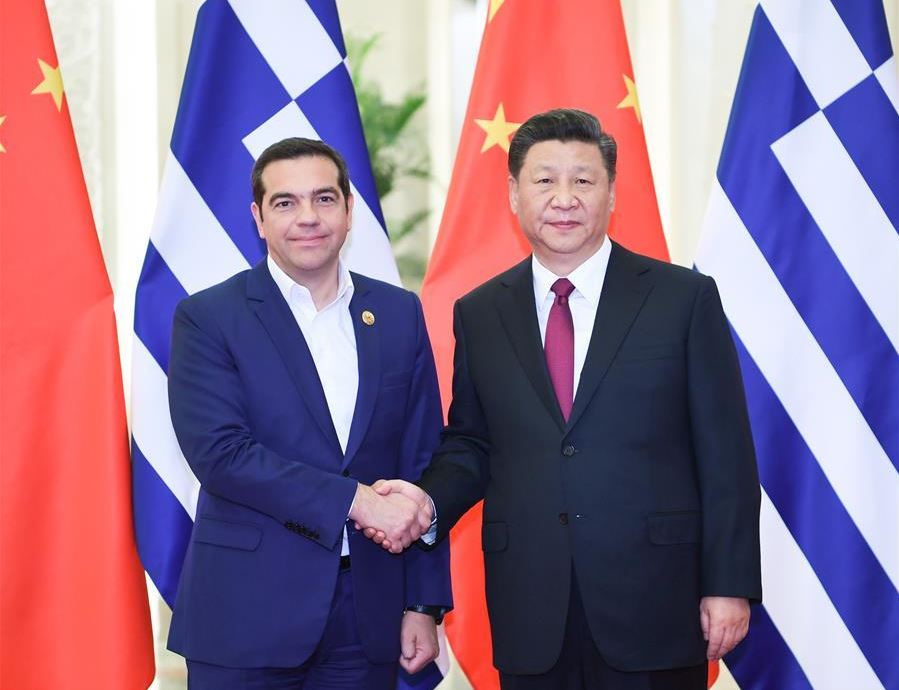 Chinese President Xi Jinping (R) meets with Greek Prime Minister Alexis Tsipras who is attending the Second Belt and Road Forum for International Cooperation in Beijing, capital of China, April 26, 2019. (Photo: Xinhua)

BEIJING, April 26 (Xinhua) -- Chinese President Xi Jinping on Friday met with Greek Prime Minister Alexis Tsipras, who is attending the Second Belt and Road Forum for International Cooperation in Beijing.
Xi said that Greece sets a model for European countries to carry out mutually beneficial cooperation with China and joint development of the Belt and Road Initiative (BRI).
China is willing to maintain high-level exchanges and mutual respect and trust with Greece, fully tap the value of profound historical and cultural heritage of the two countries, promote dialogue among civilizations, and strengthen coordination and cooperation in international affairs, Xi said.
China is also ready to strengthen the alignment of the BRI with Greece's strategy to build an important international logistics hub, Xi noted.
Tsipras described the BRI as a great proposal which reflects the wisdom of ancient Chinese philosophy and embodies deliberation on the future of the world, thus serving as a bridge between East and West and an opportunity for all countries to develop.
Greece has actively supported and participated in the BRI development from the very beginning because the country, like China with a long history of civilization, is able to understand the initiative from the perspective of history.
The Greek side is glad to take advantage of the BRI and the cooperation platform between China and central and eastern European countries to develop strategic relations with China, and support deepening cooperation between Europe and China, he added.