Former Chinese provincial legislator sentenced to life
People's Daily app
1542709074000
Beijing (People's Daily) - Wei Minzhou, a former senior legislator from northwest China's Shaanxi Province, was sentenced to life in jail on Tuesday for accepting bribes worth over 100 million yuan.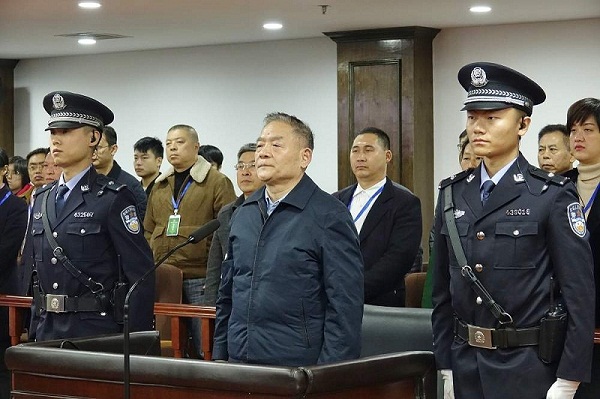 Wei Minzhou in court (Photo: People's Daily app)
Wei was sentenced to life and deprived of politics in Chenzhou, Central China's Hunan Province along with his political rights and confiscation of all personal property. He said in court that he would not appeal.
Investigation shows that Wei abused his power to facilitate mineral development, land auctions, project contracting and loans. He also provided assistance in the promotion and adjustment of personnel, and accepted bribes directly or through his relatives from 1996 to 2017.
Wei had been vice head of the Shaanxi Provincial People's Congress Standing Committee since January 2017.