Implementation of FOCAC outcomes under way in Africa: envoy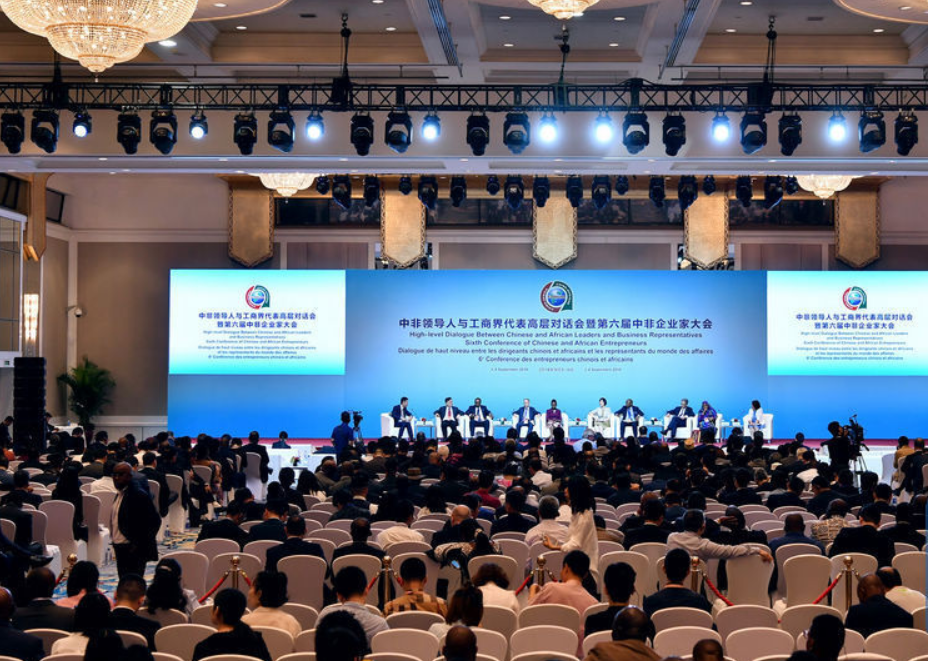 File photo shows a panel session with the theme "Enhancing Infrastructure Cooperation for Sustainable Development" was held at the High-level Dialogue Between Chinese and African Leaders and Business Representatives, also the Sixth Conference of Chinese and African Entrepreneurs, in Beijing, capital of China, Sept. 4, 2018. (Photo: Xinhua)

WINDHOEK, March 2 (Xinhua) -- Implementation of the outcomes of the 2018 Beijing Summit of the Forum on China-Africa Cooperation (FOCAC) has already started in different parts of the African continent, Charge d'affaires of the Chinese Embassy in Namibia said on Thursday.
Speaking at the fourth annual Theo Ben-Gurirab lecture series at the Namibia University of Science and Technology, Yang Jun said China is driving a win-win engagement with Africa hinged on sectors including infrastructure development, health, education, and tourism development.
"China pledged to support Africa in infrastructure development through partnership with all African countries. China is also keen on people-to-people exchange through interaction on different platforms," he said.
Yang emphasized that China views Namibia and Africa in general as equal partners in fostering development and combating terrorism.
He added that the Belt and the Road Initiative proposed by China will go a long way in improving cooperation and relations between China and Africa.
"The initiatives of Namibia to attain Harambee Prosperity Plan are in line with China's drive to grow the China-Namibia cooperation," he said.
He added that China has provided a total of 2.8 billion Namibian dollars (about 200 million US dollars) to drive developmental projects to Namibia in the past few years through partnership on road, rail, harbor, agriculture, education, health care and other projects.
"The year 2018 signaled the growth of trade between Namibia and China," he said, adding that in 2018, China exceeded South Africa as an export destination for Namibia, with Namibia's exports to China reaching about 500 million US dollars.
He said China-Namibia cooperation is people-centered and hinges on a strong background built over many years when China helped Namibia fight colonialism against imperialist.
Speaking at the same event Namibia's Deputy Prime Minister and International Relations minister, Netumbo Nandi-Ndaitwah applauded China as an all-weather friend.
She said the corporation between China and Namibia is hinged on principles of a win-win cooperation.
"The engagement with China through FOCAC allows African countries to engage on principles that re-affirm our key developmental plans," she said.
Nandi-Ndaitwah added that key implementation of projects driven by the two countries is essential for growing the relations between the two countries.