Taiwan to expand capacity of high-speed trains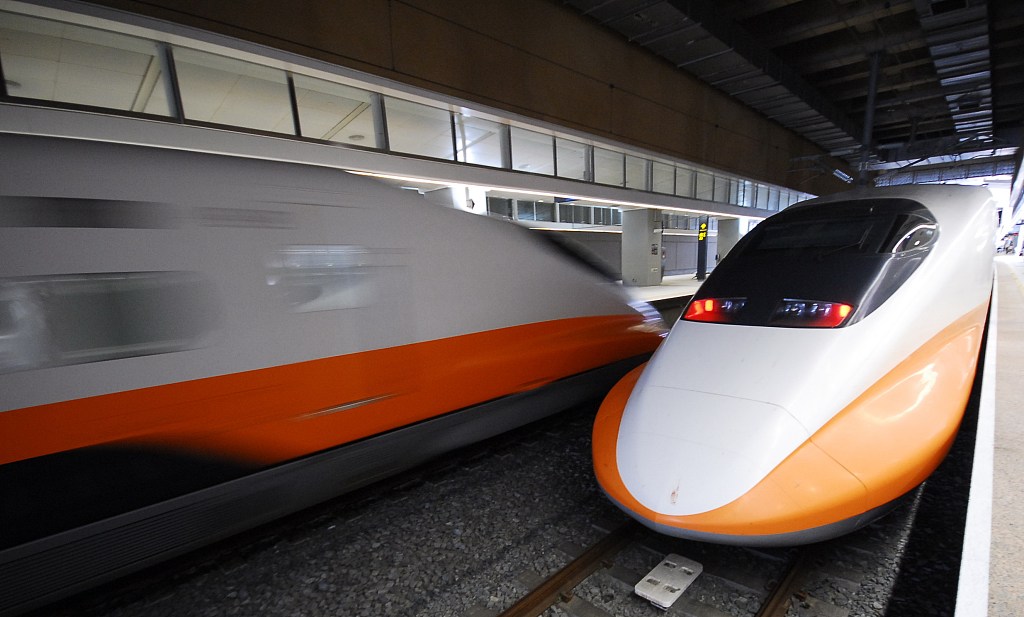 (File photo: VCG)
Taiwan's high-speed train operator has announced it will add eight trains to its fleet in 2024 to meet increasing passenger demand.
Currently, the Taiwan High-Speed Rail Corporation operates 34 trains on the island with a speed up to 300 km per hour, according to company data.
The company said all its trains will be put into operation during this year's Spring Festival. The average daily passenger volume exceeded 180,000 so far this year, up from 175,000 last year.
Facing the rising demand, the company invited bids from train manufacturers in July and expects to sign the contract in June next year.
The THSRC has seen passenger volume peak at 318,000 during this year's Mid-Autumn Festival. The company said it expects to see another peak at the end of this year, as it plans to increase train services over the weekends.